CHANGE THE NAME
UP THE GAME
Phoenix LPG Philippines, Inc. provides quality green fuel alternatives: Phoenix Super LPG, liquefied petroleum gas (LPG) for household, commercial, and other uses, and Autogas, a clean-burning, high octane, environment-friendly alternative fuel for vehicles.

Phoenix Petroleum entered the LPG business in 2017 when it acquired Petronas Energy Philippines, Inc., a subsidiary of PETRONAS DaganganBerhad (PDB), the principal domestic marketing arm of PETRONAS and Malaysia's leading retailer and marketer of downstream oil and gas products.
Petronas Energy Philippines started operating in the Philippines in 1997, mainly in Visayas and Mindanao. Over its 20 years of operation, the company established a reputation for excellence, professionalism, and adherence to high global standards.
On August 2017, Phoenix Petroleum acquired Petronas Energy Philippines, expanding the company's portfolio of petroleum products to include LPG. Their flagship product, Gas Petronas, is now Phoenix Super LPG.
Phoenix LPG Philippines will continue Petronas Energy Philippines' legacy of providing high-quality green fuel alternatives. These, with the variety of Phoenix Petroleum's products and services, will give consumers more innovative and quality offerings, as the company aims to fuel the lives and businesses of Filipinos nationwide.
One of the leading LPG providers in the country for a greener Philippines.
As we journey towards making the world a greener place, finding viable sources of clean energy becomes more important by the day.
Among the alternatives for fuel today, one option stands out for being eco-friendly, cost-efficient, and readily available: liquefied petroleum gas, or LPG.
LPG is an abundant, low-emission, and low-cost fuel made from natural gas or refined oil, that can be used for cooking, fueling vehicles, and providing power to industries such as agriculture, construction, and hospitals.
While other alternatives such as solar power or electric powered cars will take time to market and surely come at a higher cost, LPG is a cost-efficient, portable, and readily available solution as we transition to green energy.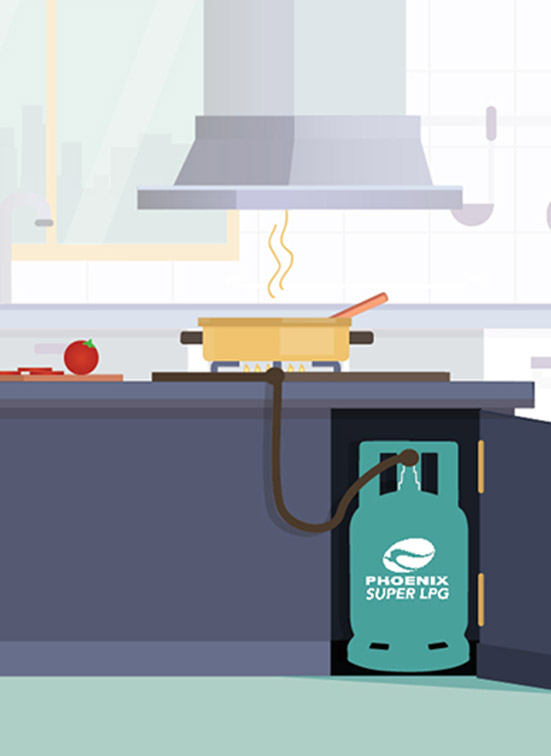 In the past several decades, LPG has replaced coal as a tool for cooking. At present, public transportations are gradually switching to LPG for private and public vehicles as it is considerably cheaper and safer for the environment.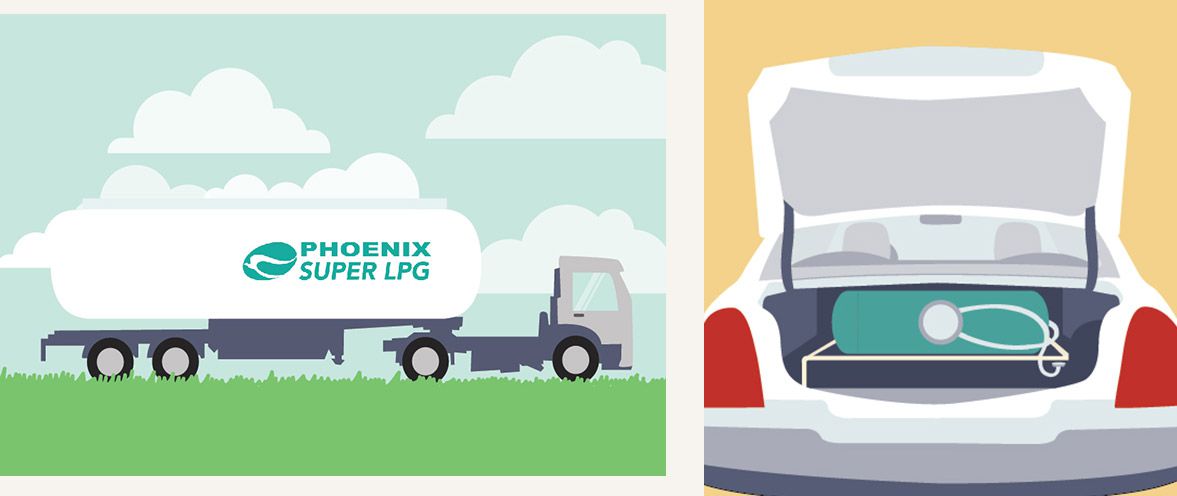 Some countries, in fact, are pushing for public transportations such as buses and taxis to run on LPG instead of the usual gasoline or diesel. In Asia, Hong Kong, China, and South Korea have already implemented this scheme, including select independent taxis and taxi companies in the Philippines.
Autogas, or LPG used as fuel in internal combustion engines in vehicles, is popular in Europe and Australia, and is the third most popular automotive fuel in the world. Its lower emissions and high-octane, high-performing qualities make auto LPG a clean fuel alternative.
Phoenix Super LPG is an LPG in cylinder and bulk that provides a clean, safe, and effective burning fuel for the following uses:
The common domestic uses of LPG include cooking, heating, refrigeration, gas lighting, clothes drying, and air conditioning.
Commercial uses of LPG are similar but in bigger quantity as required by hotels, restaurants, and hospitals.
The industrial uses of LPG are cutting, soldering, grain drying, tannery, and tobacco drying.
Agricultural uses include poultry, grain drying, and weed killing.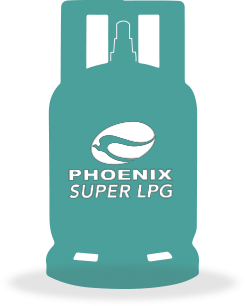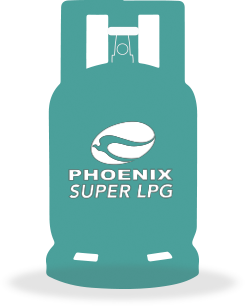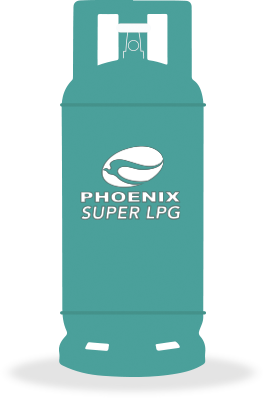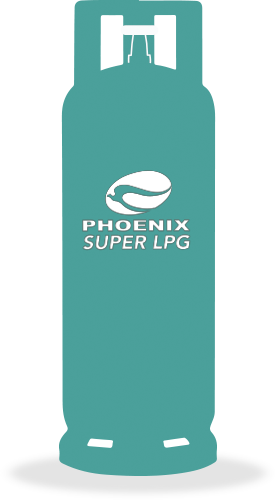 Start of Relief
Pressure relief Valve (PRV)
Close of Relief
Pressure relief Valve (PRV)
Hydrostatic Test
as safety requirement
Autogas is a clean-burning, high octane, environment-friendly alternative fuel for vehicles.
It is considered a "green fuel" due to its low emission characteristic that is friendly to health and the environment and is considered the perfect alternative fuel for vehicles today.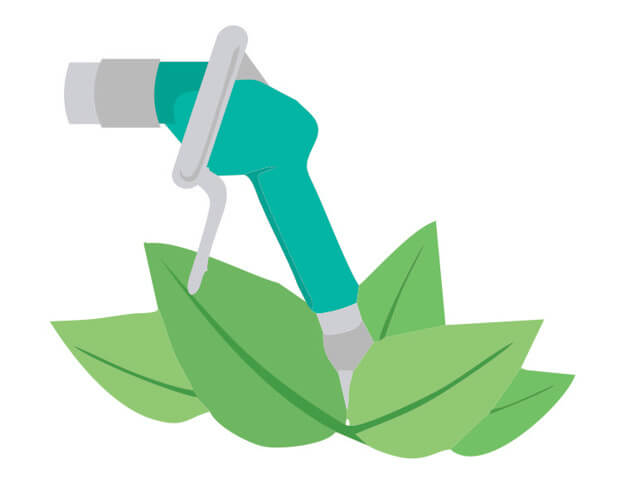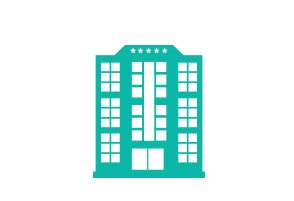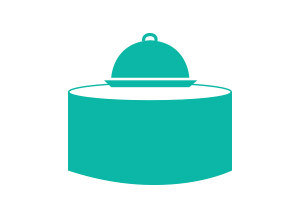 Food Chains, Restaurants & Bakeries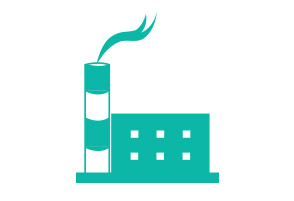 Bucal's LPG Marketing
#21 Burgos St. Brgy. Poblacion,
Magdalena, Laguna
0917-580-7393

Capresco Marketing, Inc.
Block 4 Lot 1 Everest St.
La Montana Subdivision,
Brgy. Sta. Cruz, Antipolo City
0956-473-6478

Dana & Damby General Merchandise
N. Domingo St.,
San Juan City
0936-471-8034

Easysavers Trading Corp.
P-4 Basud, Tabaco City, Albay
0920-907-9322
0908-864-8753

Eldia Gen. Merchandising
No 26 Aquarius St., Gulod Malaya,
San Mateo, Rizal
0917-795-6718
0995-584-1294

Folcon Energy Trading
Zone 2 Masagana St.,
San Antoniio Poblacion,
Nabua, Camarines Sur
0917-827-2169

Gasmate Trading
No. 36 jacob st. ext. brgy.
Liboton naga city
0917-514-8557
054-4730 to 31

Home Savers Gas Corp.
Barangay Sumilang,
Calauag, Quezon
0918-965-7352

Bicolandia Petroleum Corp.
Brgy. Salvacion,
Pilar, Sorsogon
0917-823-8255

Kaogmahan Trading
Rizal St., Sirangan,
Sorsogon City
0928-550-1585

RDM Exceltrade Corp.
Sto. Tomas, Batangas
0920-907-9322

MAG-ISA, LPG Retailer
83 MH Del Pilar St., Bgy.
Pingbuhatan, Pasig City
Landline: 986-7617
986-7723
Globe: 0995-778-9594 
Smart:0929-302-3525 
Sun:0932-311-7891

CBK Petroleum Corporation
QC 1 & 4, South Caloocan
979 A Bonifacio Avenue, Balingasa, Quezon City
Landline: (02) 543 6871
0905 2414600
0949 4091526

Daichi Metal Products, Corp.
Malabon, Navotas and Valenzuela
ITC Compound, East Canumay Valenzuela City
Mobile: 0966 4477270
0920 6026628

I Distribution Expert Solution
Muntinlupa & Las Piñas
B5 L24 Hernandez Ave., Almar Las Pinas City
Landline:(02) 666 9573
Mobile:0966 5664896
0919 6708623

Mount Horeb Petroleum
Manila Upper East & South
417-A E. Quinto Street Sampaloc, Manila
Landline:(02) 703 7181
0938 6788977

Pacers Sales & Promotion Inc.
Upper Bulacan
9013 National Road Paltao Pulilan, Bulacan
Landline:(044) 794 3363
0917 5443281
0908 8848101

Diamond Gas House Corp.
Taguig / Pateros
341 C. Almeda St., Pateros Metro Manila
Landline: 642 0523 • 640 9319 • 985 8867 • 941 2102
Mobile: 0918 4485504 • 0922 5462668 • 0915 6303464

Mactan Gas Center
Lapu-Lapu City Cebu
Landline Numbers:
(032) 340 3540
(032) 341 4408
(032) 340 1337
(032) 340 1662
Cellphone Numbers:
0956 145 8600
0923 465 1909

SUGECO - Cebu
Mandaue City, Cebu
0917-3261550

Laysan Commercial
Bantayan Island, Cebu
0918-9228191

PORO Merchandising
Camotes Island Cebu
0929-8021859

R&L LPG Supply
Consolacion Cebu
0917-596-6846

JPR Safety & Gas - North area
City of Talisay, Cebu
09177962093

RJ Commercial - Dumaguete
Negros Occidental
0919-5516755

Matiao Marketing Inc
Dumaguete City
0917-306-8089

CTMJ GASES SUPPLY
Bacolod City
0917-300-3238


CITIGAS
Iloilo City
0922-861-7788

Southern Trading / DOLLSON TRADING
Guimaras Island
0922-840-5801

Boracay Green Gas, Inc.
Boracay, Aklan
0917-554-0065

Geesnell's Enterprises
Tagbilaran City
(038) 412-4147

Global BML Ventures
Tagbilaran City
(038) 501-8289

Cabucos Liquid Petroleum Gas Mktg
Ubay, Bohol
0915 408 4308
0917 627 6557

LM Commercial
Jagna , Bohol
0917 531 8290

Big Brother Water and Gaz
Talisay City, Cebu
(032) 488-9811
(032) 234-1246

Grand Express Marketing
Naga City, Cebu
(032) 489-7040

Petrogas Marketing Corp.
Mandaue City
(032) 343-7762/63

JPR Safety & Gas
City of Talisay, Cebu
 0917 796 2093

Matiao Marketing Inc - Cebu South
Moalboal, Cebu
0906 459 0820

JG Autogas
Tacloban City
(053) 327-6990

Sugeco Tacloban
Tacloban City
(053) 323-2204

Superb MCC Marketing
Ormoc City
(053) 561-8575

Kaugmahan Trading
Northern Samar
0927 379 1159

Gasmate Trading
Western Samar
0905 152 1854

Sugeco - Villanueva
Villanueva, Misamis Oriental
(088) 890-1115/
(0917) 6273879

YSL Enterprises
Gen Luna St., Dipolog City
(065) 212-4539

Green Alley Supergas Trading
Km 14, Panacan, Davao City
9084095694

Axo Motors Enterprises
Lumbosyre Highway, Valencia City
(088) 828-4021/
(0922) 8638135

Isaias Top Marketing Corp.
Quezon Ave., cor Gen Luna,
Dipolog City
(065) 212-2271

Alliance of Patria &
Cirilo EMP COOP
Café Cirilo Comp., Notre Dame Ave., Cotabato City (064) 421-2227 / (064) 421-0983

SMA Traders
Sabayle St., Iligan City
(063) 221-1212/
(0917) 3020803

Chiong LPG Marketing
Poblacion, Ipil,
Zamboanga Sibugay
(062) 333-2510

Continental Best Trade Marketing
Km 12, Catalunan Paqueño,
Davao City
(082)299-2268

Lanao Gas Marketing
Ubaldo Laya St., Mahayahay,
Iligan City
(063) 223-9048/
(0917) 7111818

ZDS Buffalo Industries, Inc.
Benigno Aquino St.,
Pagadian City
(062) 214-4079 /
(0917) 723 6569

CYBS Marketing
#155 Quezon Blvd.,
Kidapawan City
(064)278-5555

CDO Silverstar Ventures Corp.
Kauswagan Highway,
Cagayan de Oro City
(0942) 794 0274
(0917) 7225895

Cepat Maju Distributors
Tumaga Interior,
Zamboanga City
(062) 985-0997 /
(0927) 434 7441

Dreamers Gas Trading
National Highway,
General Santos City
(083)302-7777 /
(083)553-8510

Ozamiz Solid Enterprise Corp.
Don Anselmo Bernard Ave., Ozamiz City
(088) 521-2148 /
521-0712 / (0922) 887 0140

Rocket Logistics & Distribution Network
Calamansi Drive, Carmen,
Cagayan de Oro City
(088) 323-3673

Padillo's Trading
Sto. Tomas, Public Market,
Sto. Tomas, Davao del Norte
(084)829-1324 
(084)829-0105

G & L Gas Drive Thru
Hagkol Valecia City
Bukidnon (0906) 3932210

Areon Gas Station
J. C. Aquino Avenue,
Butuan City
(085) 341-5382

YCG General Merchandise
Northern Poblacion,
Plaridel, Misamis Occidental
(088) 344-8214 /
460-1558 / (0906) 9343772

Van's Enterprises
Capitol Rd., Telaje St.,
Tandag, Surigao del Sur
(086) 211-3149
Want to be a
Phoenix LPG Dealer?
How can you become a Phoenix Super LPG dealer?
Kindly email your contact information to superlpgdealer@phoenixfuels.ph or answer our LPG Dealership Intent Form. Once we receive your details, we will provide you with an application form and the list of requirements to become a Phoenix Super LPG dealer.
Based on the list of requirements, what do you need to submit?
Kindly submit the fully accomplished application form and a copy of your financial and/or bank statements. If you have an existing business, you may also submit a copy of your certificate of incorporation, business permit, business registration, DTI or SEC registration, or your BIR registration, which will serve as proof of your capability of becoming a Phoenix Super LPG Dealer.
Is there a fee you need to pay to be a Phoenix Super LPG dealer?
We don't charge a franchise fee or any additional fees to become a Phoenix Super LPG dealer.
What happens once you complete the requirements?
One of our Phoenix Sales Managers will contact you for an initial interview and to provide you with an update on your application.
They will also tell you the next steps that you will be taking to become a Phoenix Super LPG dealer.
As a Phoenix Super LPG dealer, what are the different products I could sell?
We have three variants of Phoenix Super LPG: the 11-kg, 22-kg, and 50-kg cylinder tank.
In what areas can you become a Super LPG dealer?
It depends on your current location. One of our team members will assess and recommend an ideal location near you.
Are you allowed to sell wholesale with Phoenix Super LPG?
Yes, you are allowed to sell Phoenix Super LPG in wholesale.
How much can you profit as a Phoenix Super LPG dealer?
Phoenix Super LPG Sales Managers will compute your profit based on your area, and provide you with a cost estimate for equipment you will be needing as a dealer (eg., trucks, motorcycles, or stores).
Can you be a Phoenix Super LPG dealer even if you have other businesses?
You can still be a Phoenix Super LPG dealer even if you have a different business, however, you are not allowed to sell other LPG brands.
What does the 10 million pesos capital requirement/investment mean?
If you don't have the necessary equipment to sell Phoenix Super LPG, the minimum amount to start selling is at 10 million pesos. This is so you can setup your store, purchase your trucks, LPG cylinders, and the other items necessary for the dealership.