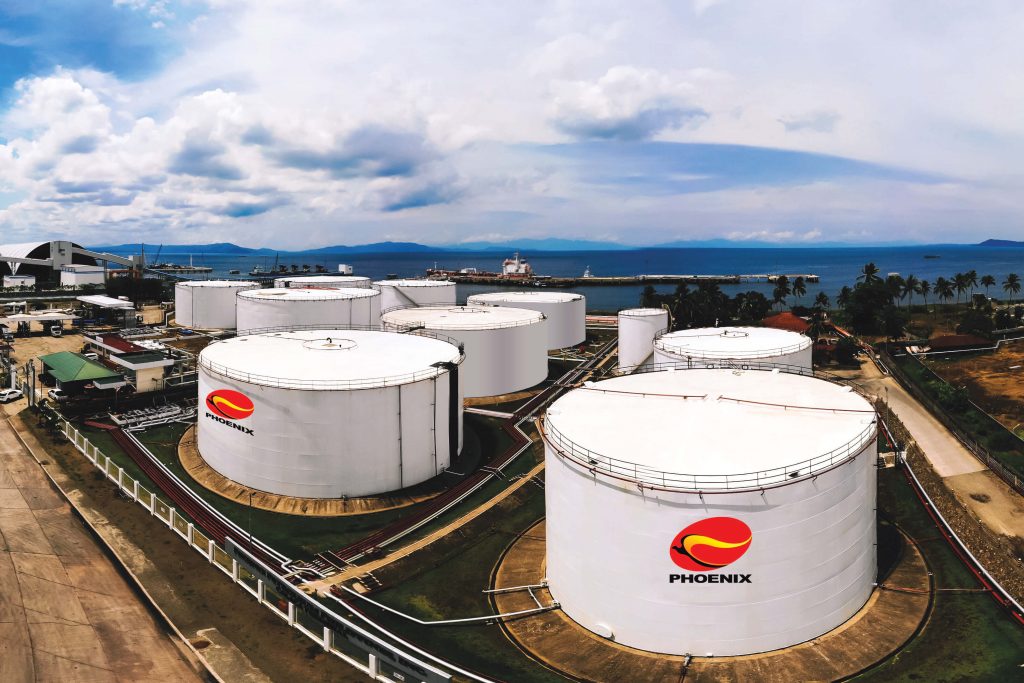 Phoenix Petroleum continues to see positive signs of recovery in its numbers this year despite…
PRODUCTS
BUSINESS
INVESTOR RELATIONS
PRODUCTS
Phoenix Petroleum offers a variety of world-class fuels powered by our proprietary Phoenix PULSE Technology, as well as lubricants and LPG products that can be accessed across the country at our Phoenix gas stations and commercial channels.
The Leading Independent Oil Company
Phoenix Petroleum is the fastest-growing and leading independent oil company in the Philippines. Our business is fuel and so much more; our passion is to be an indispensable partner in the lives of everyone we touch.
Refined Petroleum and By-products
Refined petroleum products, lubricants, bitumen (asphalt)
Operations, logistics, aircraft refueling
Operations, logistics, aircraft refueling
Operation of oil depots, storage, and transport services / hauling and into-plane services of Jet-A1 fuels / refueling of aircraft in key cities
LPG
Phoenix Super LPG (formerly Gas Petronas) and Autogas
FamilyMart
FamilyMart convenience stores in the Philippines
PNX Petroleum Singapore
For international trading and business outside the Philippines and parts of Southeast Asia
Phoenix Fuel Masters
Professional basketball team competing in the Philippine Basketball Association (PBA)