2021
2021 Annual Stockholders' Meeting
P-H-O-E-N-I-X PETROLEUM PHILIPPINES, INC.'s 2021 Online Annual Stockholders' Meeting (ASM) will be held on April 30, 2021 at its principal place of office in Phoenix Headquarters, Stella Hizon Reyes Rd., Bo. Pampanga, Davao City, Philippines at 10:00 AM. The Notice and Agenda may be viewed here. Registration for the meeting shall be available from 16 April 2021 at 10:00 AM, until 29 April 2021 at 3:00 PM.
For Stockholders' reference, the discussions of the items in the agenda are contained in the Definitive Information Statement (DIS) for the 2021 ASM, which has been approved by the Securities and Exchange Commission on April 8, 2021, and may be viewed here.
As part of the ASM and for stockholders' reference, the minutes of the previous meeting held on May 29, 2020 at the Company's principal place of office may be accessed here.
In view of the COVID-19 pandemic and pursuant to certain limitations issued by the City Government of Davao, where the Company's principal office belongs, under Executive Order No. 12, Series of 2021 issued on 12 March 2021 particularly under Section 9 (1) thereof, prohibiting the holding of mass gatherings within the city, the ASM will be conducted virtually or by means of remote communications. We encourage our stockholders who wish to participate, and access and vote during the ASM, to register, authenticate, and validate their shares of proxies through this website. All the forms are available and downloadable by clicking on the links below. For any other questions pertaining to the registration, you may send an email to pnx.corpsec@phoenixfuels.ph. Registration starts on April 16, 2021. You can access registration by clicking here.
Proxy Forms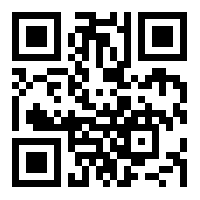 Scan the QR code or click 
here
to tell us
how you find the 2021 Phoenix
Annual Stockholders' Meeting