To apply as an accredited Phoenix supplier, follow the detailed procedure below.
4
Wait for our email response and call for the initial interview.
5
If you pass the interview, we will ask for the following requirements:
Notarized Supplier Application for Accreditation Form
Attachments:
Undertaking
Company Profile
CTC of Articles of Incorporation and By-Laws
SEC Registration / General Information Sheet
Audited Financial Statement (last three years) with noted
BIR Certificate of Registration (Form 2303)
Mayor's Permit / Business Permit / Sanitary Permit
DTI Registration
Office / Warehouse / Factory Location Map
List of products/services and major clients
Table of organization (including list of officers with designations)
Certificate of Exclusivity / Distributorship (if applicable)
6
Mail the notarized Supplier Accreditation Form and above requirements to:
Purchasing Department
Phoenix Petroleum Philippines, Inc.
Phoenix Bulk Depot
Lanang, Davao City 8000 Philippines
7
If necessary, our Purchasing Group will schedule a visit to your company.
8
If you pass the accreditation, you will be given a Certificate of Accreditation valid for one year, and be informed of supply projects of Phoenix Petroleum. Accreditation may be renewed every year. Phoenix does not charge for accreditation and renewal.
We look forward to hearing from you!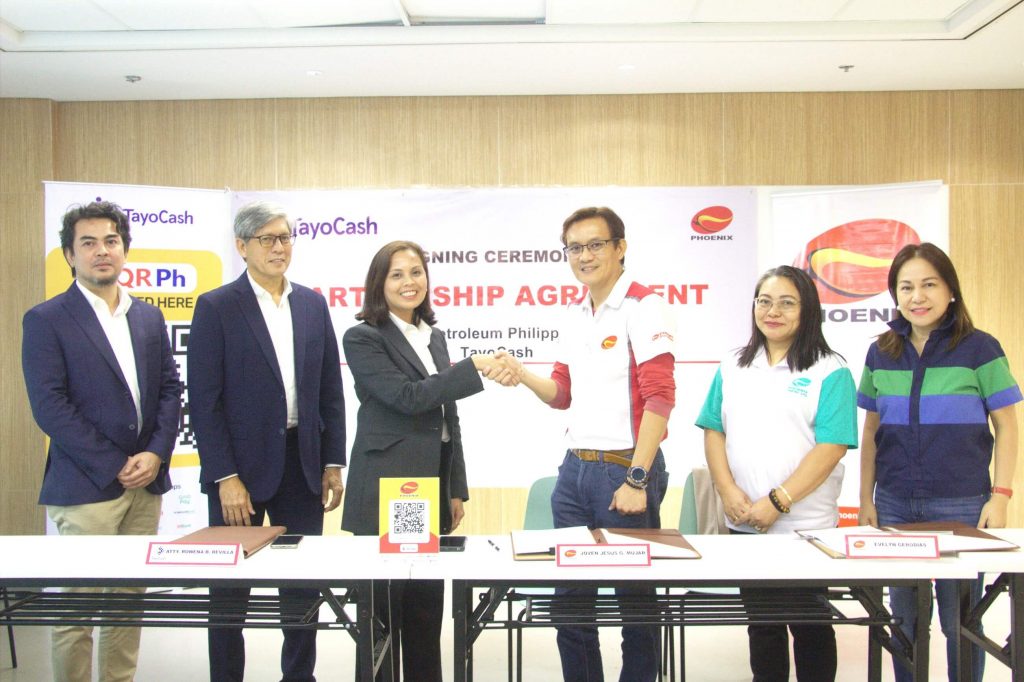 Phoenix Petroleum recently signed a contract with fintech company TayoCash that will soon allow over…