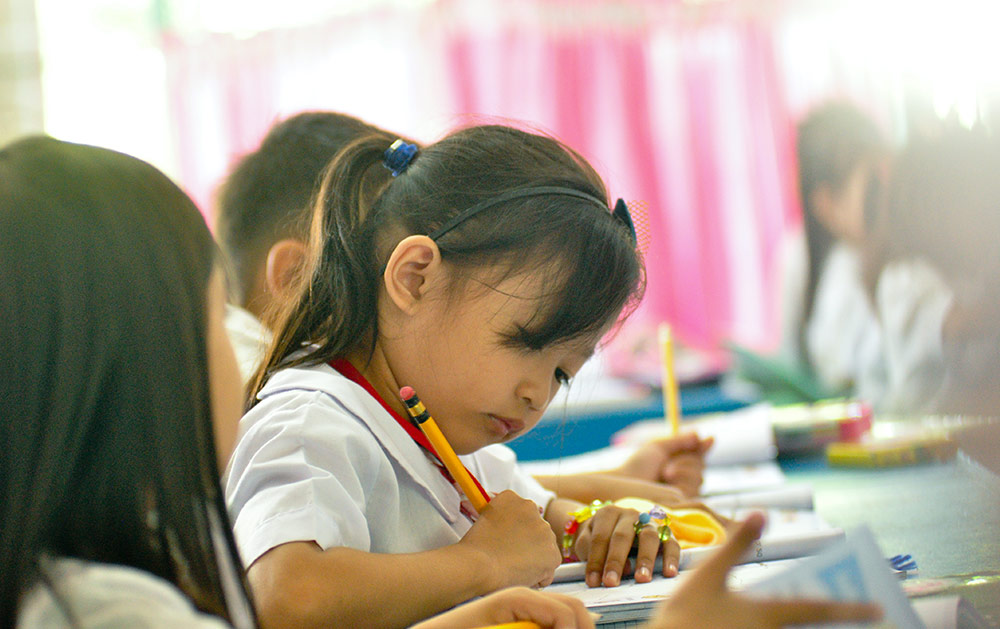 Our educational programs




aim to empower people




to create their own future.
Our educational programs aim to empower people to create their own future.
By supporting teachers, providing free pre-school and livelihood education to students, and helping schools build a better library of books, we help others help themselves.
Phoenix Philippines Foundation, Inc. also supports the Department of Education's various programs, such as Brigada Eskwela and the K-12 Program.
In support of the government's "Adopt A School Program," we have adopted more than 20 schools and day care centers nationwide:
Luzon
Salong Elementary School in Batangas
Lumbang Calzada Elementary School in Batangas
Lazareto Elementary School in Calapan City
Olongapo City Elementary School in Olongapo City
Balic-Balic Elementary School in Olongapo City
Rafael Palma Elementary School in Pasay City
Visayas
Tayud Elementary School in Cebu
Maguikay Elementary School in Cebu
Dumaguit Elementary School in Aklan
Tabucan Elementary School in Iloilo
Consolacion Central Elementary School in Cebu
Pasil Elementary School in Cebu
Sawang Calero Elementary School in Cebu
Mindanao
Talisayan Elementary School in Zamboanga City Dalipuga Central School in Iligan City
Kalubihon Elementary School in Iligan City
Kauswagan Central School in Cagayan de Oro Villanueva Care Centers in Misamis Oriental Davao City Special School in Davao City San Roque Elementary School in Davao City Lapu-lapu Elementary School in Davao City Doña Asuncion Hizon Elementary school in Davao City Vicente Hizon Elementary School in Davao City F. Bangoy Central Elementary School in Davao City Banisil Central Elementary School in General Santos City
Tambler Care Centers in General Santos City
By shouldering the salary of pre-school teachers, including the budget for instructional materials, Phoenix Foundation allows many young students to study for free.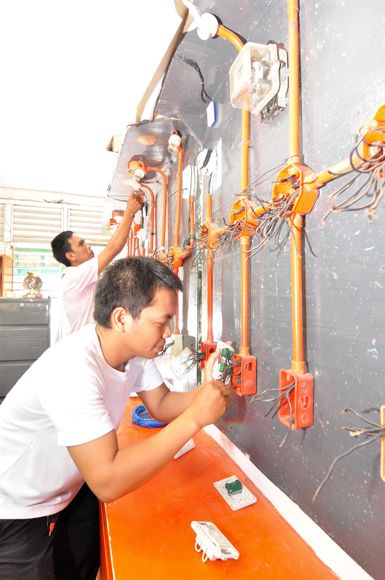 Phoenix Alternative




Learning System




Program
Phoenix Alternative Learning System Program
The Alternative Learning System (ALS) is a free livelihood education program implemented by the Department of Education under the Bureau of Alternative Learning System. While the ALS is a government initiative, it needs institutional support to sustain its projects and activities.
Because it is free to students, ALS helps the less fortunate and provides opportunities to out-of-school youths, industry-based workers, housewives, maids, factory workers, drivers, members of cultural minorities, and indigenous people.
Since August 2009, Phoenix Foundation shoulders the salary of the ALS teachers of our adopted schools, and provides vital equipment for courses, such as welding, electronics, and computer servicing
The Phoenix ALS Program consists of the Accreditation & Equivalency (A&E) Test and Livelihood Education courses. The Accreditation & Equivalency classes are offered to those who have not attended or finished formal high school education, and are held on Sundays to accommodate working students. On the other hand, the Livelihood Education program offers courses like Welding, Electronics, Electricity, Plumbing, Computer Servicing, Beauty Culture and Hairstyling.
Since adopting our partner schools, Phoenix Foundation not only shoulders the salaries of the teachers, but also donates a budget for instructional materials.
The school uses this to purchase new reference books and storybooks. As a result, children are more excited to learn using these big and colorful books.
All our initiatives in one report.
Phoenix Philippines Foundation Inc exists to engage, support and participate in social activities that educate, empower, and protect our less privileged members of society.