Jaime T. Diago, Jr.
Asst. Vice President for Technical Services and QAPD
Jimmy has over 30 years of experience in the petroleum industry with extensive exposure in sales, technical services, and supply and distribution.
Before joining Phoenix in September 2018, he held various positions in fuels product quality, technical services, trading and economics, sales, lubricants, and supply at Pilipinas Shell Petroleum Corporation, the last, as a consultant providing product quality and technical support to the company.
Jimmy graduated cum laude at Silliman University with a BS degree in Mechanical Engineering, and placed 4th at the 1977 Mechanical Engineering Board Exam.
Asst. Vice President for Technical Services and QAPD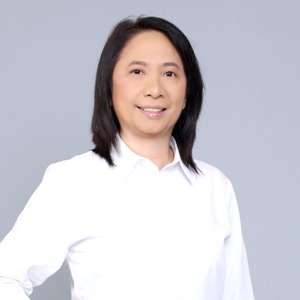 Celeste Marie G. Ong
Asst. Vice President for Human Resources
Celeste joined Phoenix in 2012, and has more than 20 years of solid human resources management experience from local and multinational companies such as Concrete Aggregates Inc., Van Melle Phils., Fujitsu Computer Products and Optodev, Inc.
Her expertise includes compensation management, talent acquisition, training and development, employee relations/engagement, benefits administration, and HRIS.
Celeste finished A.B. Psychology from Pamantasan ng Lungsod ng Maynila and took her M.A. in Psychology at University of Santo Tomas. She completed the Essilor Management Training course in Singapore & France.
Asst. Vice President for Human Resources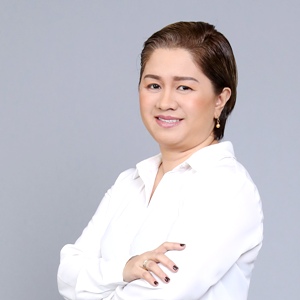 Jonarest Z. Sibog
Asst. Vice President for Comptrollership
Jona has been with Phoenix since 2006, starting her career in Procurement which she headed for seven years before moving to Finance.
Over this period, as the company grew from a small player into the leading independent today, she gained experience in operations, strategic planning, people management, budgeting, and finance.
Jona is a graduate of Ateneo de Davao University with a degree in Bachelor of Science in Accountancy, and finished her Masters in Business Administration at the University of Mindanao where she also earned a few units in LLB. She is a Certified Public Accountant and is a director of the Association of CPAs in Commerce and Industry - Davao City Chapter.
Asst. Vice President for
Comptrollership