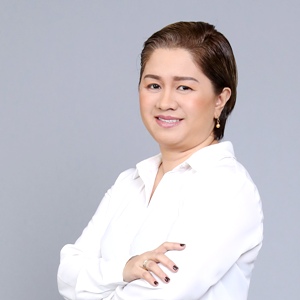 Jonarest Z. Sibog
Asst. Vice President for Comptrollership
Jona has been with Phoenix since 2006, starting her career in Procurement which she headed for seven years before moving to Finance.
Over this period, as the company grew from a small player into the leading independent today, she gained experience in operations, strategic planning, people management, budgeting, and finance.
Jona is a graduate of Ateneo de Davao University with a degree in Bachelor of Science in Accountancy, and finished her Masters in Business Administration at the University of Mindanao where she also earned a few units in LLB. She is a Certified Public Accountant and is a director of the Association of CPAs in Commerce and Industry - Davao City Chapter.
Asst. Vice President for
Comptrollership