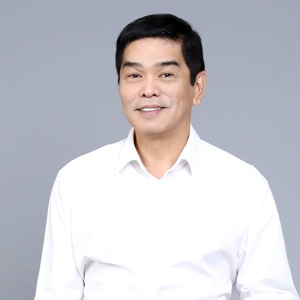 Ignacio Raymund S. Ramos, Jr.
Asst. Vice President for Engineering
Ging has more than 25 years of specialized practice in the fuel industry and construction business. Before joining Phoenix on January 2018, he was project consultant from 2004 to 2017 of multinational oil companies in the region: Shell Eastern Petroleum SG, PT Alam Tri Abadi - Indonesia, PT Banten Energy LPG Terminal - Indonesia, PT Indonesia Bulk Terminal, PT Shell Indonesia, and Shell Guam.
He started his career at Shell Philippines where he held managerial positions in field facilities and retail engineering, retail construction, and special projects. Ging graduated from the University of the Philippines with a degree in Civil Engineering.
Asst. Vice President for Engineering
Jaime T. Diago, Jr.
Asst. Vice President for Technical Services and QAPD
Jimmy has over 30 years of experience in the petroleum industry with extensive exposure in sales, technical services, and supply and distribution.
Before joining Phoenix in September 2018, he held various positions in fuels product quality, technical services, trading and economics, sales, lubricants, and supply at Pilipinas Shell Petroleum Corporation, the last, as a consultant providing product quality and technical support to the company.
Jimmy graduated cum laude at Silliman University with a BS degree in Mechanical Engineering, and placed 4th at the 1977 Mechanical Engineering Board Exam.
Asst. Vice President for Technical Services and QAPD