Established in Davao in 2002, it is a thriving nationwide network of retail and commercial channels, with a diverse product line that services both individual and industrial clients.
We're Into

Exciting Fields

Refined petroleum products and lubricants for retail and commercial channels, and bitumen used in asphalt

Operation of oil depots, storage, and transport services

Integrated logistics services including hauling and into-plane services of Jet-A1 fuels for airports and airlines

FamilyMart convenience stores in the Philippines

Phoenix Super LPG (formerly Gas Petronas)

PNX Petroleum Singapore Pte. Ltd for business trading in Southeast Asia and the rest of the world
Phoenix Petroleum has been publicly-listed on the Philippine Stock Exchange since July 2007, the first oil company to do so after the Oil Deregulation Law of 1998.
We are deeply committed to environmental causes and social responsibility, supporting various initiatives that give back to our communities.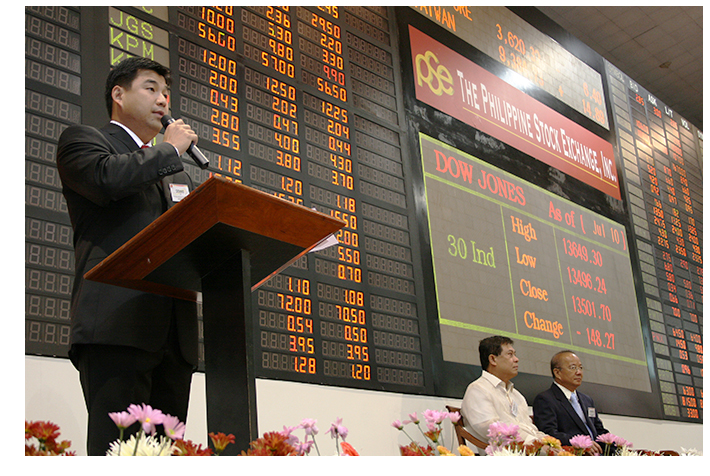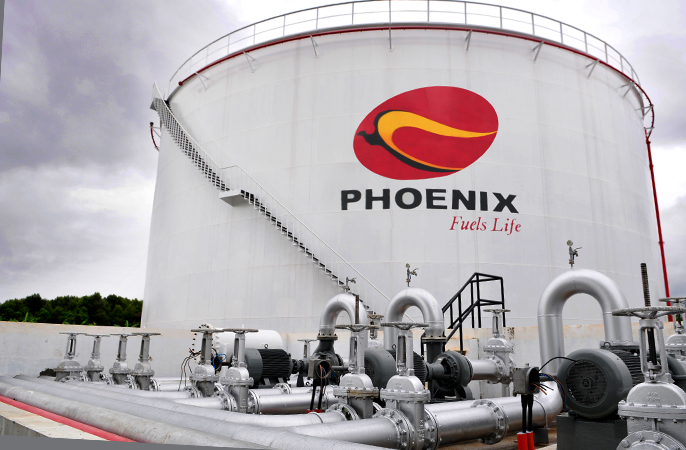 Phoenix Petroleum's rapid rise as a key oil company from southern Philippines is due to its strong leadership and strength as a credible provider of top-performing fuels.
Its new Phoenix PULSE Technology elevates its fuel products, providing enhanced performance to our large and loyal customers throughout the country. Its well-equipped stations, enhanced by strong locator partners, service a steady flow of motorists and travelers who rely on the company's high-quality fuels and array of services.
We are dedicated to delivering world-class service and leadership that empowers people and inspires every Filipino's entrepreneurial spirit.
P-F-L Petroleum Management, Inc. (PMI)
is primarily engaged in organizing, managing, administering, running, and supervising the operations and marketing of various kinds of services-oriented companies such as petroleum service stations.
Phoenix LPG Philippines, Inc.
is engaged in selling and marketing liquefied petroleum gas (LPG) and other petroleum products. The company was previously known as Petronas Energy Philippines, Inc., a subsidiary of Petronas Dagangan Berhad (PDB), before it was acquired by Phoenix Petroleum in 2017.
PNX Petroleum Singapore Pte Ltd.
established in 2017, is the trading and supply business of the Phoenix Petroleum Group. It trades and supplies a wide range of refined products to various businesses, following international trading standards.
Subic Petroleum Trading and Transport Phils., Inc. (SPTT)
is engaged in buying and selling, supply and distribution, importation and exportation, storage and delivery of all types of petroleum for industrial, marine, aviation, and automotive use.
Philippine FamilyMart CVS, Inc.
is the exclusive area franchisee of FamilyMart in the Philippines. Acquired by Phoenix Petroleum in 2018 from its previous owners, Philippine FamilyMart is the third largest convenience store chain in the country and offers a range of products and services including ready-to-eat or fast food items, convenience store items, auto-loading, bills payment, and ATM services.
Phoenix Energy International Holdings Pte. Ltd.
was established in 2018 in Singapore to manage the international investments, including the expansion of related business activities and operations, of Phoenix Petroleum in the Asia Pacific region. Its subsidiary, Phoenix Gas Vietnam LLC, is engaged in the LPG business and is based in Ho Chi Minh City, Vietnam.
Phoenix Pilipinas Gas and Power, Inc.
was incorporated in 2019 to engage in, conduct, and carry on the business of selling and trading of natural gas and liquefied natural gas (LNG) on a wholesale basis.
Phoenix Asphalt Philippines, Inc.
is a joint venture of Phoenix Petroleum, Thailand-based TIPCO Asphalt Public Co. Ltd, and PhilAsphalt Development Corporation. It manufactures, operates, markets, and distributes asphalt, asphalt-related products, other by-products of crude oil, and other petroleum products for the construction and maintenance of roads and other infrastructure.
The map below shows the relationship between and among the company and its related groups