FamilyMart: Japanese food, daily essentials, and… beauty treatments?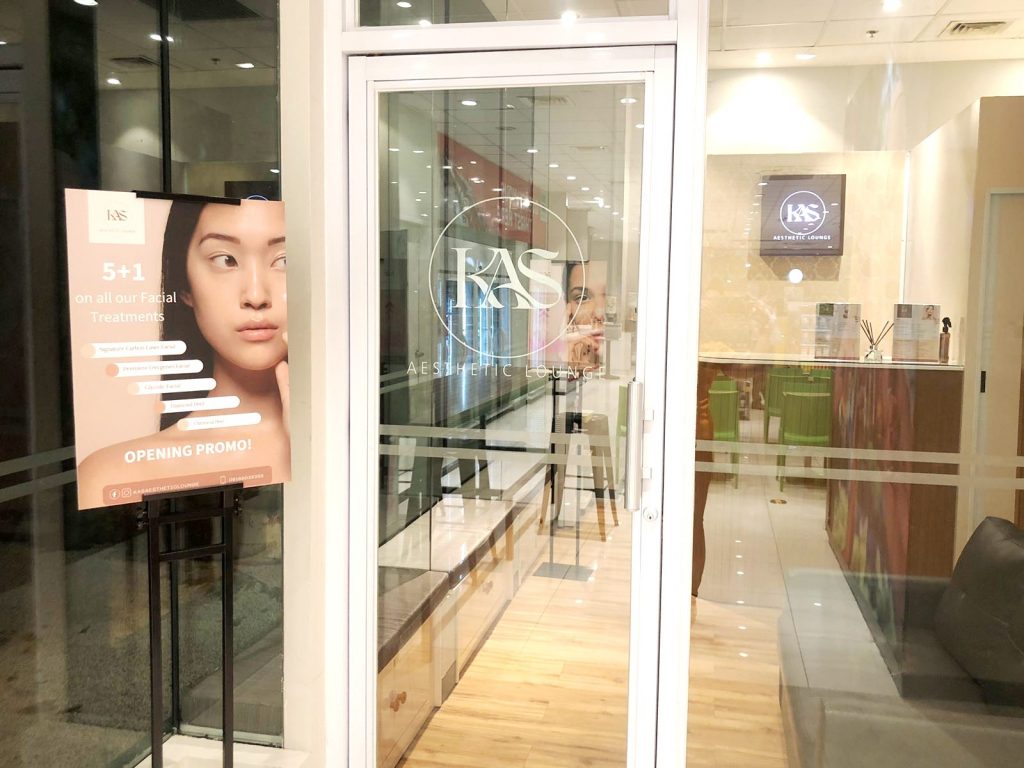 There's more than just the regular convenience store fare in this FamilyMart outlet as it also offers facials, glutathione drips, and diamond peel treatments, among others. Well, it's not quite FamilyMart itself that offers the beautifying procedures, but the aesthetics center tucked in the back of the store. Think of it as the speakeasy of aesthetic centers, much like one of those bars hidden behind a secret door.
"We want to offer a different level of convenience and a unique experience to our customers because we want them to make the most out of every visit. Aside from achieving their beauty goals through our treatments, they can also take advantage of the extensive offers of FamilyMart", said KAS Aesthetics, Inc. president Sarah Lim-Sanchez.
Located on the ground floor of Udenna Tower on the corner of Rizal Drive and 4th Avenue in BGC, KAS Aesthetic Lounge recently opened with a full menu of face and body treatments, including a range of slimming procedures, laser hair removal, facials, and whitening drips. With its unique location, KAS customers who want more privacy can enter the convenience store, and discreetly make their way to the back where the clinic is located. Since FamilyMart also offers a full menu of Japanese favorites such as onigiri, ramen, and donburi, clients may opt to have a meal before or after their clinic appointments. A full range of hot and iced coffee drinks under the FamilyMart Coffee Creations line can also be enjoyed in the store's dining area.
While FamilyMart Udenna is open 24/7, KAS Aesthetic Lounge is open from 11 AM to 8 PM, Tuesdays to Sundays. As a special opening promo, a limited number of customers can enjoy a 50% discount on select procedures, or avail of 5+1 deals on packages. Appointments can be made via +63 916 603 8355. For more information, please visit/contact KAS Aesthetic Lounge via their Facebook page facebook.com/kasaestheticlounge/.
About FamilyMart. FamilyMart is the second largest convenience store retail chain in the world. In the Philippines, FamilyMart is operated by Philippine FamilyMart CVS, Inc., which was acquired in 2018 by Phoenix Petroleum Philippines, Inc. From opening its first store in the country in 2013, FamilyMart has grown to almost 80 stores spread across strategic locations in Mega Manila, Pampanga, Baguio, Cebu, and Davao, and is set to open more doors in other key areas.