First Phoenix station along expressway rises at NLEX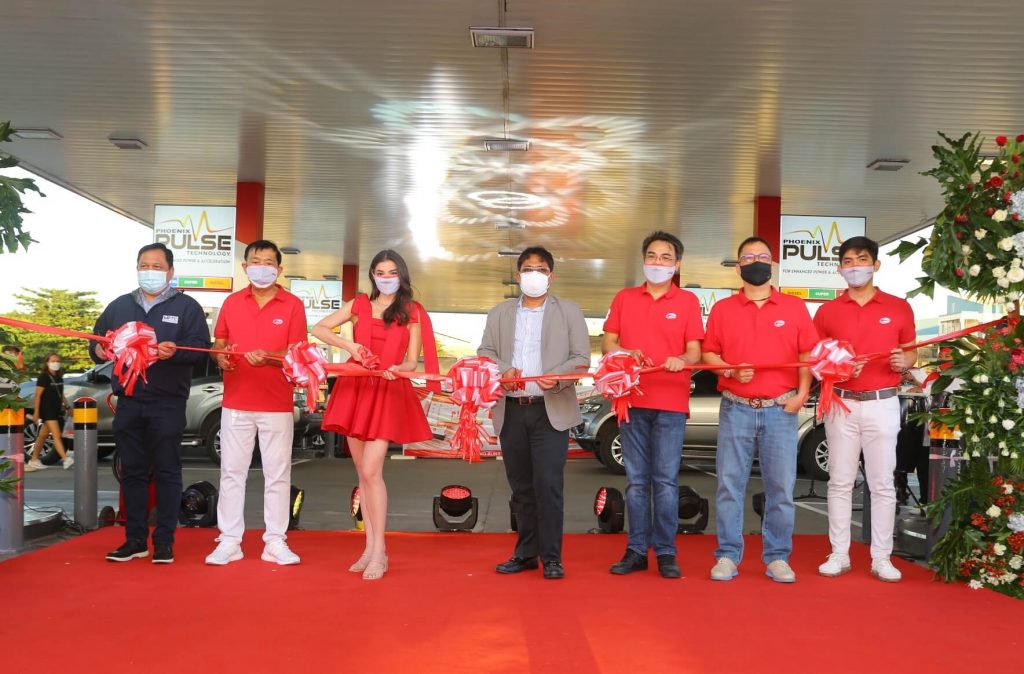 The very first Phoenix station along an expressway has opened at the North Luzon Expressway on December 8, 2021 as part of 'NLEX Drive&Dine'. Located on the southbound lane, the station is part of a compound of dining and shopping establishments in Valenzuela City.
"We are glad to be part of even more journeys as we address the refueling needs of motorists, and make economical and high-performance fuel more accessible in the North. It comes at an opportune time when restrictions have been eased, and more people are traveling, especially for the holidays," said Phoenix President Henry Albert "Bong" Fadullon. "In line with our vision to be an indispensable partner to Filipinos, this is only one of the new outlets that we plan to open to support easier mobility and safer transport as more travel and economic activities are being allowed."
Open 24 hours a day, the new station offers the full range of Phoenix fuels with PULSE technology, the brand's signature fuel additive, present across all Phoenix fuel variants, and formulated for enhanced power and acceleration, and promotes engine cleaning and protection. Aside from cash, payment can also be done through cashless transactions via LIMITLESS, using digital vouchers purchased on the app. LIMITLESS members can also earn points for valid purchases.
The Phoenix NLEX station was opened with its dealer partner RDL Fuel pt./Petrocontinental and Energy Corporation whose president, Raymund Francis Lumanlan, was present during the opening ceremony. "Together with Phoenix, we are ready to fuel more enjoyable trips in the north now that more cities are opening up. The NLEX Drive&Dine serves as an oasis where travelers can take a break and fuel up, and Phoenix is just the perfect addition to the compound," he stated. Meanwhile, Rodrigo Franco, President, Metro Pacific Tollways Corporation, of which NLEX is under, welcomes the arrival of Phoenix in the expressway, saying, "Phoenix is a great addition to the compound, and to the rest of NLEX, as it gives motorists the opportunity to fuel up smooth yet powerful journeys on this side of Luzon."
As a special opening promo, Phoenix, along with LIMITLESS, offers fuel discounts, and other treats to those refueling at the new station. Until December 15, 2021, motorists get Php 6 off per liter on diesel, and Php 8 off per liter on gasoline. Meanwhile, until December 31, 2021, LIMITLESS offers eight times the regular number of points for every Php 200 fuel spent at Phoenix NLEX using the LIMITLESS app, while a gas-up of at least Php 1,500 at the station gets the customer a free Php 100 e-coupon that can be used at any participating merchants within NLEX Drive&Dine. Additionally, only on December 8 and all weekends of this December, motorists who gas up a minimum of Php 1,500 at Phoenix NLEX get free sanitary alcohol and a Php 100 fuel e-voucher.
A usual stop for travelers entering Manila from northern provinces, the NLEX Drive&Dine is a 15,500 square-meter commercial space between the Meycauayan and Valenzuela exits. Aside from Phoenix, the only gas station in the compound, the facility also features almost 30 food and retail shops.