First Phoenix SUPER LPG franchise store opens in Antipolo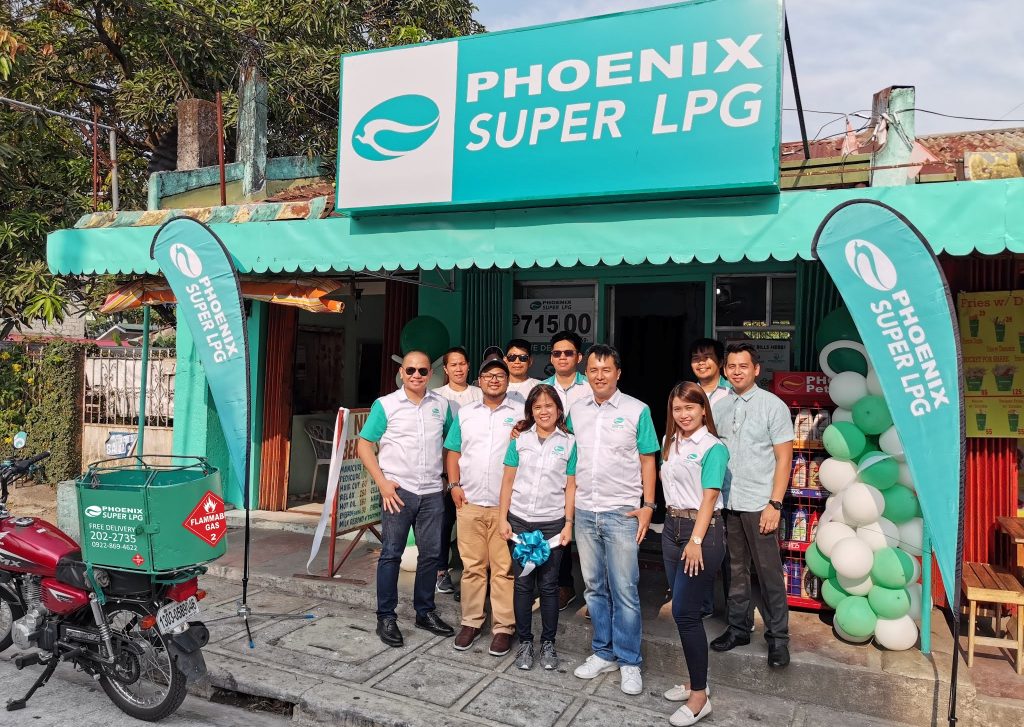 More and more households will now be able to switch to a safe, sigurado, at simple cooking experience as Phoenix SUPER LPG opens its first-ever franchise store in Antipolo City, Rizal on May 3, 2019.
Offering pick-up and delivery of 11kg Phoenix SUPER LPG tanks for households and businesses, the SUPER hub also carries Phoenix lubricant products and Posible bills payment service to accommodate other needs of its clients and provide more opportunity for the store owners to grow their business further.
"We have always believed in the quality of products and services of Phoenix Petroleum as we have been loyal customers to the brand for years now. That's why when an opportunity to be their partner and open a franchise business with them arose, we eagerly grabbed it," start-up entrepreneur and Phoenix SUPER LPG franchise store owner Jennes Gampon said.
With a franchise business package fit for start-up entrepreneurs with limited investment budget, Phoenix SUPER LPG offers easy and fast transaction and negotiation for interested franchisees.
"From offering just dealership packages for large-scale businessmen, we introduced a complete but affordable franchise package to encourage more Filipinos to start their own business and join the Phoenix Petroleum network," Phoenix Petroleum Chief Operating Officer Henry Albert Fadullon said. "As brand that also started with a humble beginning, our aim is to help these entrepreneurs grow their business side by side with ours."
For only Php 620,000, anyone can own a Phoenix SUPER Hub complete with an initial 11kg Phoenix SUPER LPG cylinders with content and German-made SRG regulator, initial Phoenix lubricant products, a Posible bills payment device, a SUPER hub signage, branding, and cylinder display cage, a home delivery motorcycle, and a digital weighing scale. The package also includes waived cash bonds and an opportunity to expand and sell other Phoenix Petroleum products and services.
Interested clients just have to email superlpgdealer@phoenixfuels.ph or visit www.phoenixfuels.ph/lpg-dealer for inquiries.