Phoenix Petroleum offers special discounts to heroes' namesakes for PH Independence Day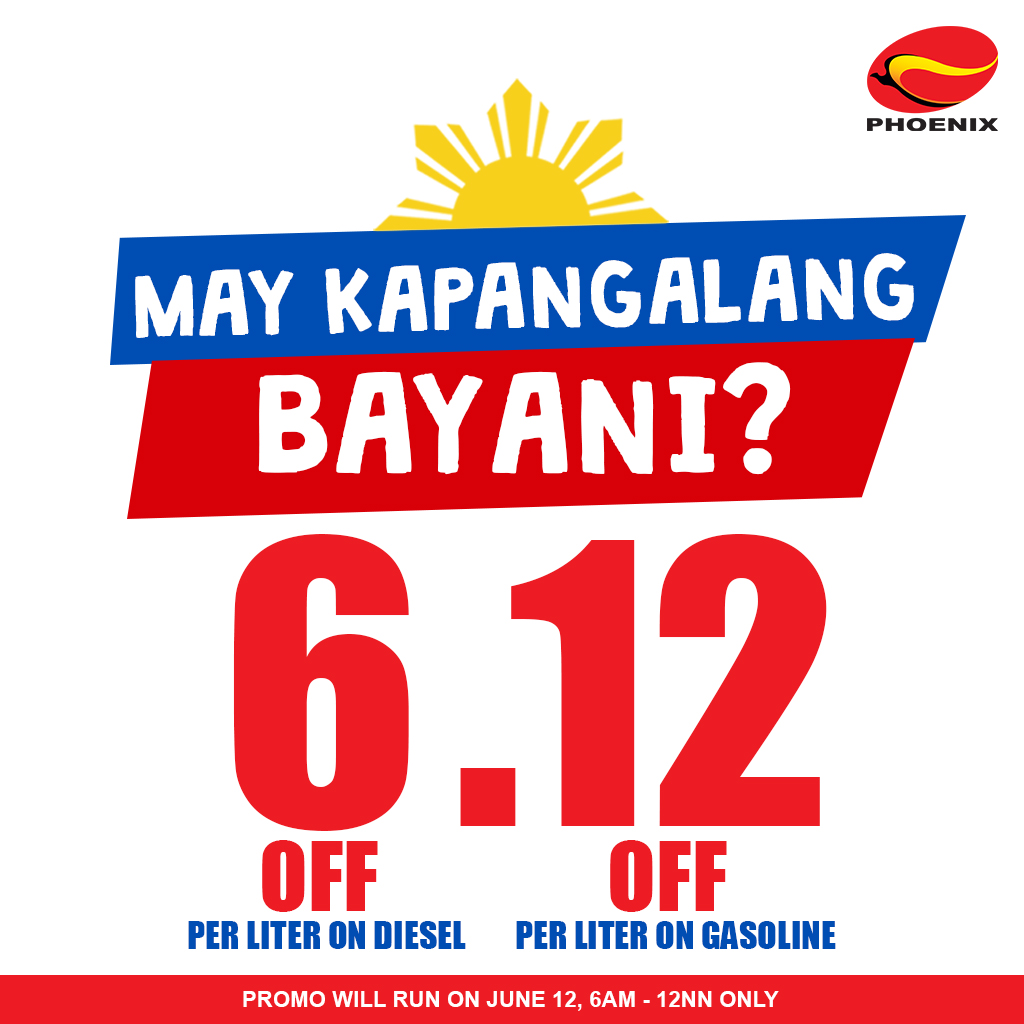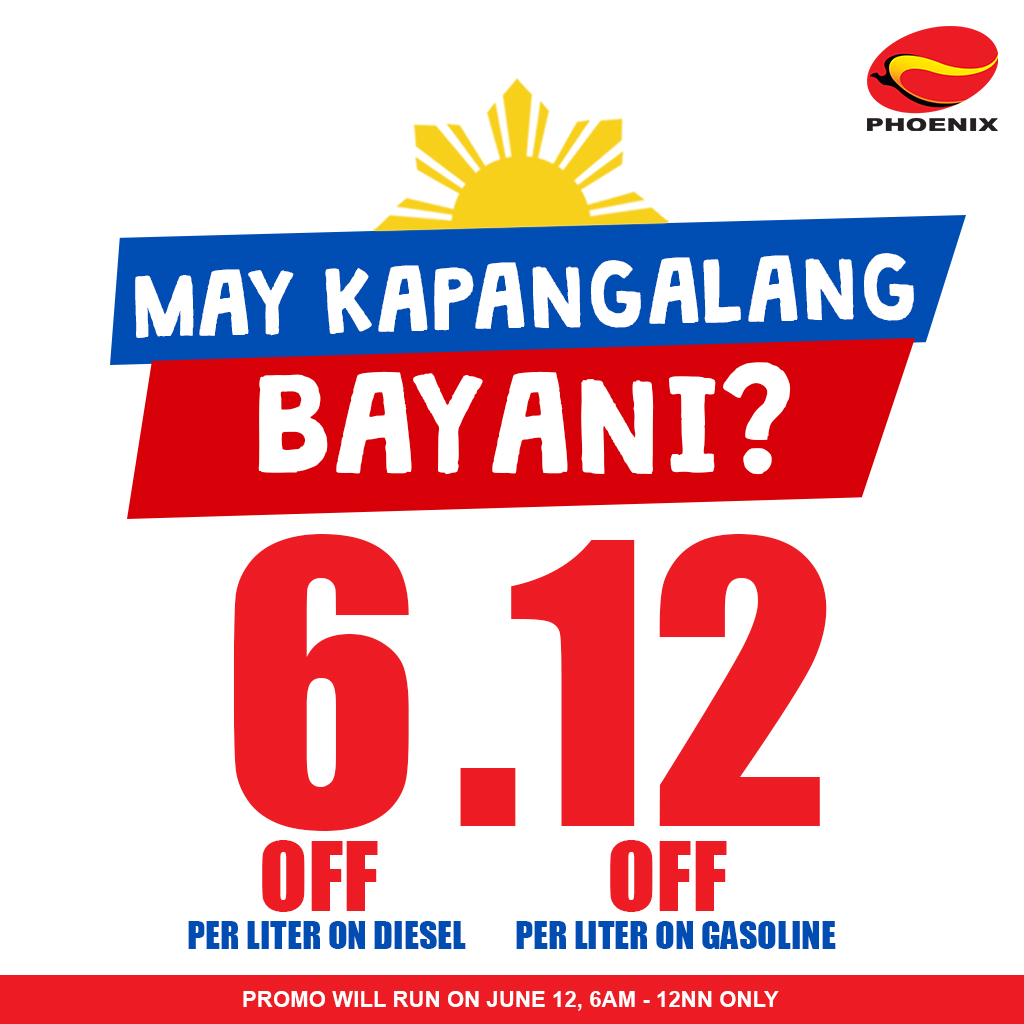 Are you named after a celebrated Philippine hero? This independence day, Phoenix Petroleum will not only pay tribute to the heroes of the 1898 Philippine Independence declaration, but also extend the treat to drivers with the same name as them.
From 6am to 12pm of June 12, 2019, motorists whose first, middle, or last name matches any name of the pre-identified Philippine heroes will be entitled to a Php 12 per liter discount on gasoline and Php 6 per liter discount on diesel from participating Phoenix gas stations.
"Last Independence Day, we put into the spotlight the country's next-generation heroes—the Filipino athletes—through the two-month 'Buhayin Ang Laban Para Sa Ginto' campaign. This year, in celebration of our country's 121st Independence Day, we are offering a special discount promo directed towards motorists whose names are derived from Filipino heroes. As a homegrown Filipino brand, we are persistent in helping boost the Filipinos' spirit of patriotism and nationalism. This year is no different with our 'May kapangalang bayani?' promo," Phoenix Petroleum Chief Operating Officer Henry Albert Fadullon said.
Valid only for in-tank refills, customers must only present their valid driver's license to a Phoenix Petroleum forecourt crew for the cashier's verification before availing of the 'May kapangalang bayani?' promo.
Heroes' names included in the promo are Jose, Rizal, Melchora, Aquino, Jacinto, Zamora, Andres, Bonifacio, Maria, Josefa, Gabriela, Silang, Burgos, Emilio, Aguinaldo, Gregorio, del Pilar, Francisco, Baltazar, Apolinario, Mabini, Diego, Marcelo, Gregoria, de Jesus, Juan, Luna, Mariano, and Gomez.
Customers whose name has slight spelling variations but still has the same pronunciation as that of the heroes' names are still qualified for the promo. Multiple gas-up within the promo duration is also allowed. Visit and gas up at Phoenix Sucat Skyway, Phoenix MOA, Phoenix Naga Road, Phoenix Congressional, Phoenix Timog, Phoenix Dahlia, Phoenix Molino 1, PhoenixMolino 2, Phoenix Daang Hari, Phoenix Marcos Hi-way, Phoenix Amang Rodriguez Pasig, and Phoenix Shaw Boulevard to avail of the promo.