LIMITLESS offers as much as P10/liter discount on fuel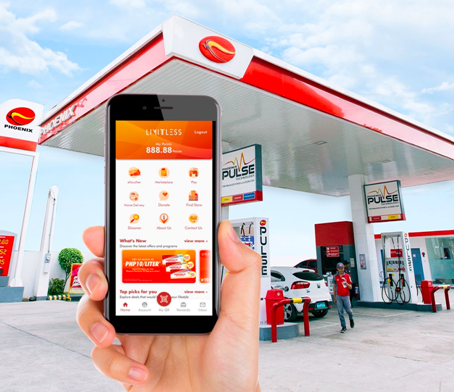 Lifestyle rewards program LIMITLESS is offering discounts of as much as P10 per liter on Phoenix Premium 95 fuel this May 26 to 28 through a limited sale. Available exclusively to LIMITLESS members, the vouchers are up for purchase at 10% to 20% discount on the LIMITLESS app, and can be used at participating Phoenix gas stations nationwide.
"Just as more people are getting vaccinated, and community restrictions are getting less restrictive, we want to make going out and driving around more worthwhile through discounted vouchers for Phoenix Premium 95 fuel," said LIMITLESS brand manager Kenneth Ocampo. "Can be purchased and used contactless, these vouchers promote not only value, but also safety, and can even be used anytime," he added.
Offered in denominations of P1,000, P500, and P100, each voucher is valid for a single transaction for in-tank refills. The vouchers have no expiry, and can be forwarded to other LIMITLESS members through the app.
Launched in June 2020, LIMITLESS offers added perks and benefits for valid purchases. The program now has over 119,000 members, and has offered several exclusive promotions, including a flash sale that offered Phoenix fuel vouchers at 80% off. To be a LIMITLESS member, just download the app on the App Store, Google Play, or Huawei App Gallery, and sign up for an account for free. Aside from discounts and exclusive privileges, members also get rewards, including loyalty points, for valid purchases at partner merchants, including Phoenix gas stations and LPG hubs, and FamilyMart.