LIMITLESS partners with Shakey's for new promo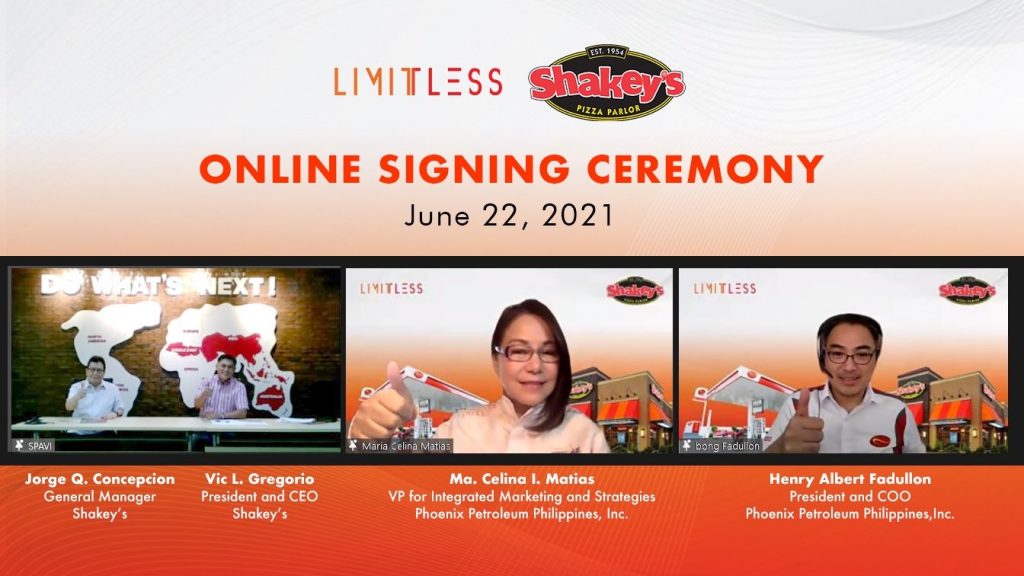 Continuously offering added value to its customers, lifestyle rewards app LIMITLESS has partnered with Shakey's Philippines for an exclusive promo for both brands' loyal customers.
Offered to members of Shakey's Supercard, customers who download and register to the LIMITLESS app using an exclusive referral code, and gas up Php1,000 worth of fuel purchase at participating Phoenix stations will qualify to get a free Php100 Phoenix fuel coupon.
"We are excited to have yet another collaboration for LIMITLESS, this time, with another big brand, Shakey's Philippines. Our aim remains unchanged–to provide our customers with expanded brand experience, and give them more than what they invest in our services," LIMITLESS Brand Manager Kenneth Ocampo said.
"This partnership between Phoenix and Shakeys for LIMITLESS will bring our loyalty program to the next level, and will definitely add value to our Shakey's Supercard holders. We are very optimistic that this will be the start of a strong relationship between both brands. With a shared vision to continuously WOW our guests" said Vic L. Gregorio, President and CEO of Shakey's Pizza Asia Ventures Inc.
The exclusive promo starts on July 8, and will last until August 7. Redemption of the free coupon, meanwhile, will end on October 6.
"Phoenix and LIMITLESS have long been partners, and now, with Shakey's, we are further showcasing how brand collaborations empower and benefit the customers even more. We hope the synergies between the brands will create better value for the community we all serve," Phoenix Vice President for Integrated Marketing and Strategies Celina Matias said.
Launched in mid-2020, LIMITLESS is a digital lifestyle rewards app that offers added value to its members for purchases at its partner merchants. In May, the brand collaborated with Coca-Cola Philippines for the #SpreadLIMITLESShappiness promo that attracted over 20,000 new members.