Network of over 75M customers may soon pay Phoenix businesses via TayoCash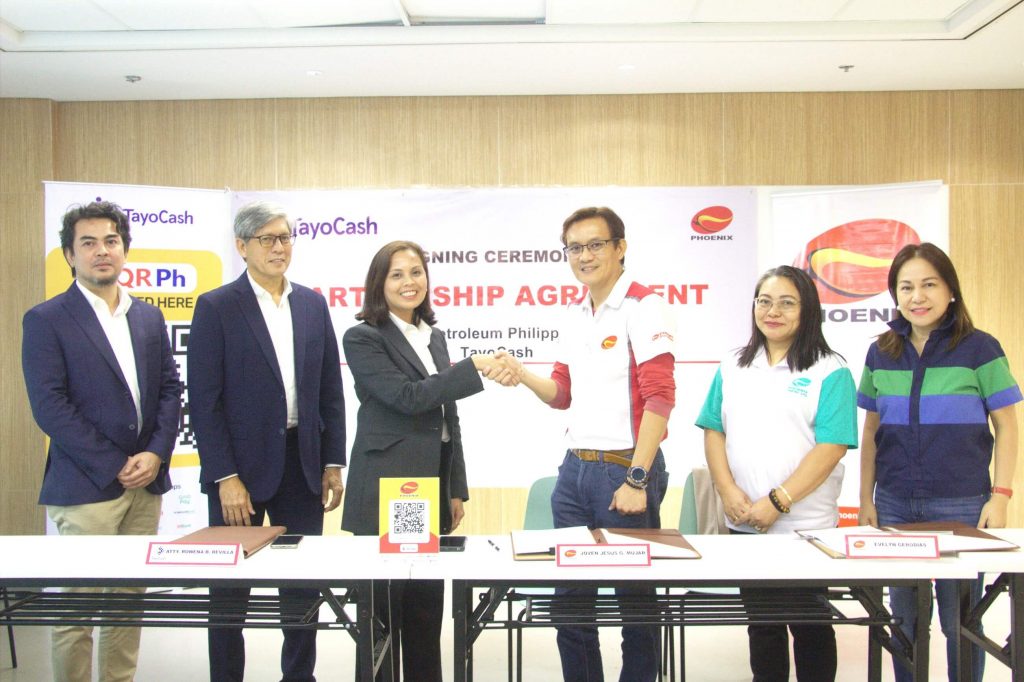 Phoenix Petroleum recently signed a contract with fintech company TayoCash that will soon allow over 75 million customers of electronic money issuers (EMIs) and banks to pay for transactions by scanning a dedicated QrPH code. With the deal, users of the likes of GCash, Maya, GrabPay, ShopeePay, and major banks like BDO, Metrobank, and Unionbank may transmit digital payments at Phoenix stations, Phoenix SUPER LPG outlets, and FamilyMart convenience stores, among other Phoenix businesses, through the payment solutions facility provided by TayoCash.
"We are constantly on the lookout for ways to offer more convenience and value to our customers, and this Phoenix QrPH opportunity powered by TayoCash is a welcome additional feature to our digital transformation agenda," said Jay Mujar. "It allows us to serve our customers better, while maximizing the network of EMIs and major banks by offering payment via QR."
The Phoenix QrPH payment solution options made possible through TayoCash are currently available in the initial batch of Phoenix establishments, which are participating SUPER LPG outlets in Pampanga. Upon payment, customers only need to scan the QrPH code presented at the point of purchase to pay cashless, instantly transmitting the exact amount. A text notification will be generated to confirm the transaction. Phoenix QrPH payments are real-time, and do not require additional fees for consumers.
"It is a pleasure to partner with Phoenix, and enable its network of businesses to offer the swift and secure payment facility of TayoCash. We are aligned in our goal to provide more consumers better access to reliable financial solutions," TayoCash Business Development Officer Marchello Ramnani said.
About Phoenix Petroleum
Established in 2002 in Davao City, Philippines, Phoenix is the first independent oil firm that was listed on the Philippine Stock Exchange. From only five stations in Mindanao by 2005, it now has close to 700 retail outlets nationwide, and has expanded to other businesses including terminaling and hauling services, convenience store retailing, asphalt, car repair and maintenance, and digital transactions, with overseas presence in Singapore and Vietnam.
About TayoCash
TayoCash is a financial technology company that operates as an Electronic Money Issuer licensed by and registered with the Bangko Sentral ng Pilipinas and Anti-Money Laundering Council. TayoCash provides financial services through its e-wallet and creates payment solutions for businesses nationwide.