Ngo, Ong grab top spots at Phoenix Amateur Golf in Cebu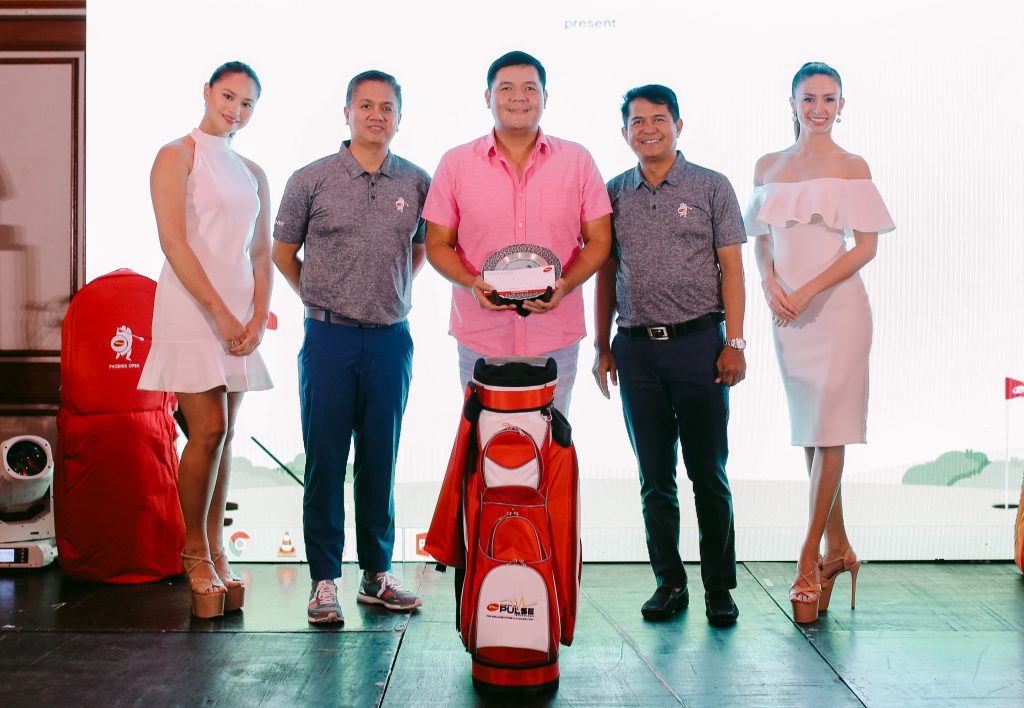 Phoenix Petroleum Philippines concluded this year's annual Phoenix PULSE Technology Amateur Golf at Alta Vista Golf & Country Club, Cebu City on June 28, 2019.

Leading the roster of winners in the 18-hole event is overall gross champion Tommy Ngo who also received a special award for longest drive at 311 yards in hole 4. Following Ngo is overall net champion Jojo Ong.
Doli Cabahug, Roy Damole, Jojo Ong, Neil Ong, and James Tan of Team Innoland Development Corp. 1 emerged as Team Division champions with a score of 169 points. They bested Team Giga (166) which came in second and Team Castalloy-Dumanjug (163) at third place. Team Giga was composed of Baltaire Balangauan, Andrew Canete, Jerome Flores, Clifford Gaite, and Jufil Sato, while Jude Demiar, Charlie Gaite, Gungun Gica, Blake Go, and Tommy Ngo made up Team Castalloy-Dumanjug.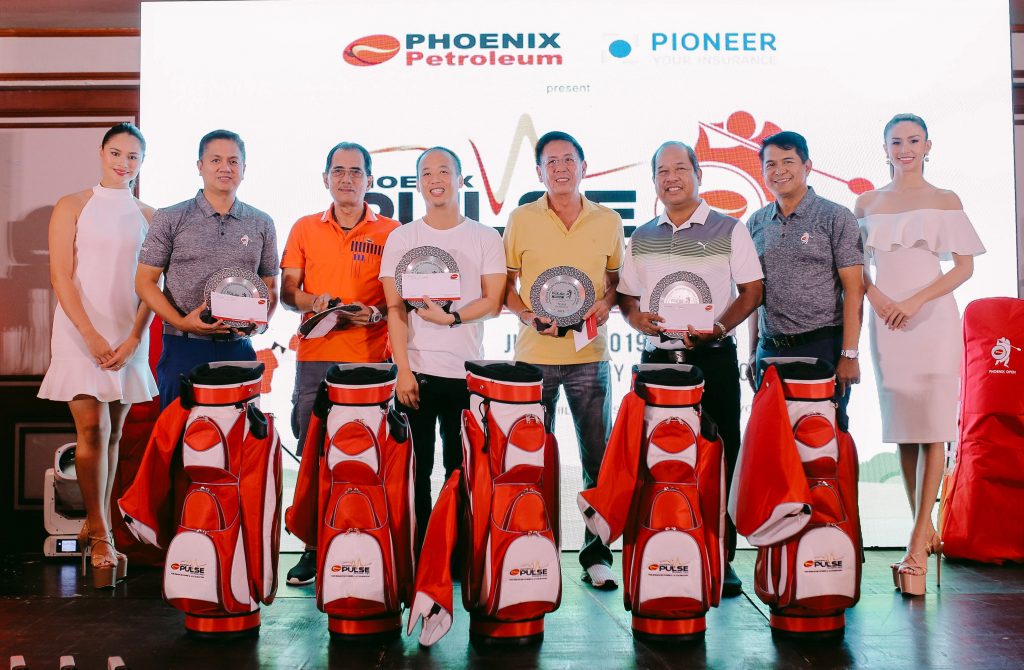 The pair of Wendell Yap and Joseph Yun tallied 82 and was hailed as champion of the Partner Division. Coming in second with a score of 81 were Benjie Hortelano and Edgar Sasuman. Third placers Jakob Madsen and Regino Sanchez scored 80.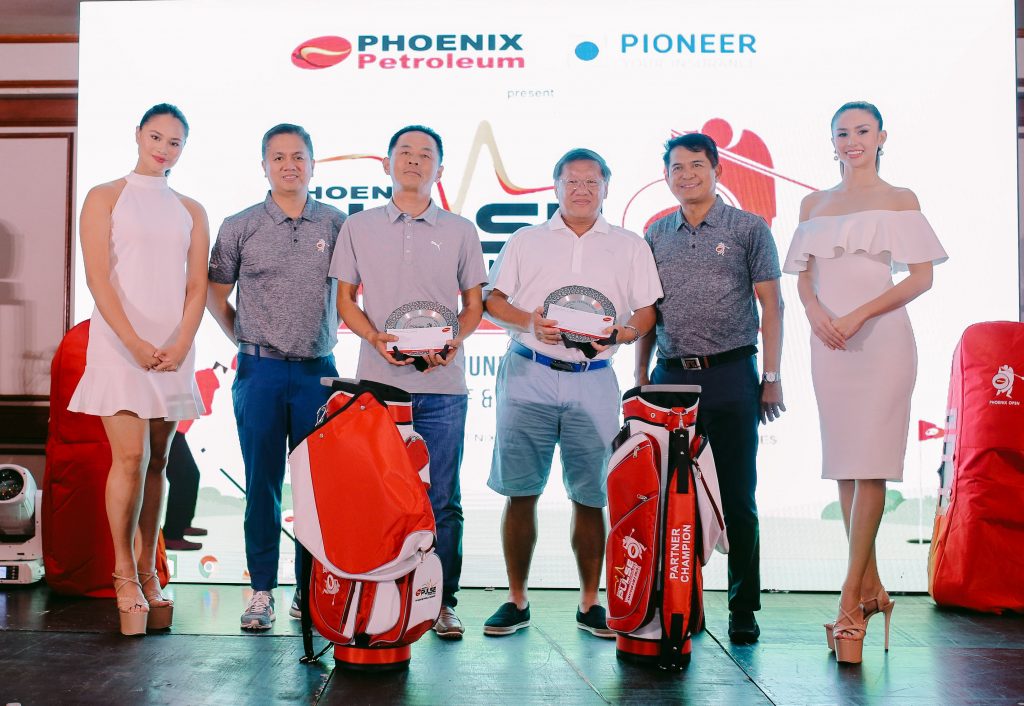 Individual Division winners were, for Class A, Gross Champion was Ferdie Chua (35), and Gross Runner Up Eric Kong (33). Net Champion was Nelson Yuvallos (41), while Net Runner Up was Victor Gocela (39). For Class B, Gross Champion was Edward Chu (35), followed by Gerry Catindoy (32) as Gross Runner Up. Net Champion was Carlo Magno (45) and Net Runner Up was Rolando Alberto (43). For Class C, Sidney Po (26) was named Gross Champion, while Alberto Solis (25) was Gross Runner Up. Net Champion was Gene Matiga (44) and Net Runner Up Kenneth Carredo (38). For Class D, Reynaldo Sanchez (20) was declared Gross Champion, while Gross Runner Up was Leonardo Cuaresma (19). Fernando Lagahit (44) finished as Net Champion, while Edwin Medalle (42) was Net Runner Up.
Each winner received a Royal Selangor Pewter Plate and Phoenix Petroleum fuel cards, while the champions each received an additional limited edition Phoenix signature golf bag.
The Phoenix Open in Cebu is the second of three legs of Phoenix Petroleum's golf tournaments this year, with the last one to be held in September at the Country Club, Sta. Rosa, Laguna.
Proceeds of the Phoenix Opens will be used to fund Phoenix Philippines Foundation's projects for education, environment, health and safety, and outreach.
The Phoenix PULSE Technology Amateur Golf Tournament is presented by Phoenix Petroleum Philippines, Inc. and Pioneer Insurance, and co-presented by EEI Construction and Marine, Inc., Harley-Davidson, Mechatrends Contractors Corp., Philippine FamilyMart, Tata Motors, and Vitol Asia Pte Ltd..
Cooperators are Banco De Oro and Belo Medical Group. Major sponsors are Charles Monat, Credit Suisse, Measurement and Controls Technology, Trans-Overseas Industrial Corp., and Visayan Surety & Insurance Corp..
Gold sponsors are Chelsea Logistics Holdings Corp., Clark Global Gateway Development Corp., Food Baskets Corp., FSC Metal Corp., Marra Builders Inc., Maybank ATR Kim Eng, Monark Equipment Corp., Oleo-Fats Inc., Philippine National Bank, Realsoft, Inc., ROTAREX, Seadove Maritime Services, Inc., and The Fourth Dimension.
Silver sponsors are Bank of China, BPI, BPI Capital Corporation, Kewl Solutions, Nestle Philippines, Universal Robina, and Worthrand Petropower Corp.. Bronze sponsors are Chinabank, Coca-Cola, Development Bank of the Philippines, Ferrotech Steel Corp., Fruittropic Inc., Japan Tobacco International, KJT Engineering Services, Land Bank of the Philippines, Maybank, Mithras Security Agency, Multinational Investment Bancorporation, Nature's Spring, Ohcotech, Penta Capital Investment Corp., PNX UDENNA Insurance Brokers, Inc., RCBC, Servityre, SGS, Simpson's Phils., Inc., Union Bank of the Philippines, UCPB, and United Overseas Bank.