P12 Fuel, Food, and More: The LIMITLESS Freedom Sale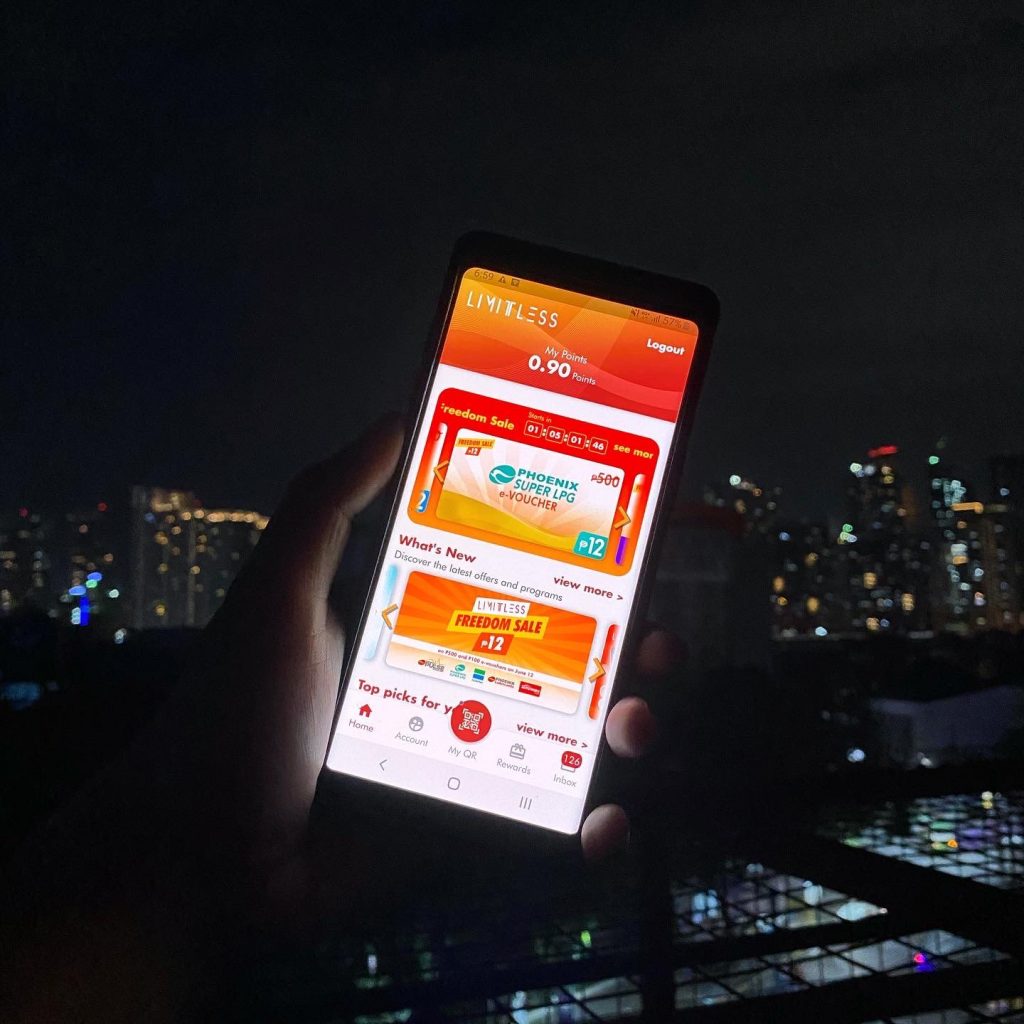 Celebrating both its first anniversary and the Philippine Independence Day, lifestyle rewards program LIMITLESS is holding a one-day-only sale this June 12, 2021, offering e-vouchers for only P12 each. Applicable towards purchases for Phoenix fuels, Phoenix SUPER LPG, Phoenix lubricants, FamilyMart, and Autoworx Plus, P100 and P500 e-vouchers will be on sale exclusively on the LIMITLESS app.
"The LIMITLESS Freedom Sale is a celebration of the first anniversary of our brand, and, of course, a commemorative offering for the Philippine Independence Day. Last year, we launched the brand in the middle of the pandemic, and have been consistently offering perks and rewards to our members as we go through such an unusual time. Now, we offer even more value with this special online event," said LIMITLESS brand manager Kenneth Ocampo.
During the sale, customers may purchase as many vouchers as they want, however, only five pieces per voucher type will be allowed for every check-out. The vouchers, which can be used anytime, can be used by having the QR code scanned during transactions at Phoenix stations, Phoenix SUPER LPG Hubs, FamilyMart stores, and Autoworx Plus shops.
"These digital vouchers offer great value, especially now that we adapt better to the new normal. Customers can avail of big discounts online so there's no need to queue anywhere. Also, since they don't expire, the vouchers can be used anytime, and can even be forwarded as gifts, said Phoenix Vice President for Integrated Marketing and Strategies Celina Matias. "We at Phoenix are glad to be part of this innovative sale as we find more ways to become an indispensable partner to Filipinos," she added.
Since it was launched last year, LIMITLESS has held several promos and offers, including an online sale last December, which treated members to vouchers at 80% discount. Recently, it partnered with Coca-Cola for the #ShareLIMITLESSJoy campaign, which rewarded its members with Coke products for valid purchases.
Aside from exclusive discounts and promos, LIMITLESS also offers rewards through points, which can be applied towards future purchases at partner merchants. It now has over 119,000 members nationwide, and a similarly growing network of partners. The app can be downloaded for free on the Apple App Store, Google Play Store, and Huawei App Gallery.