Phoenix acknowledges top LPG promo partners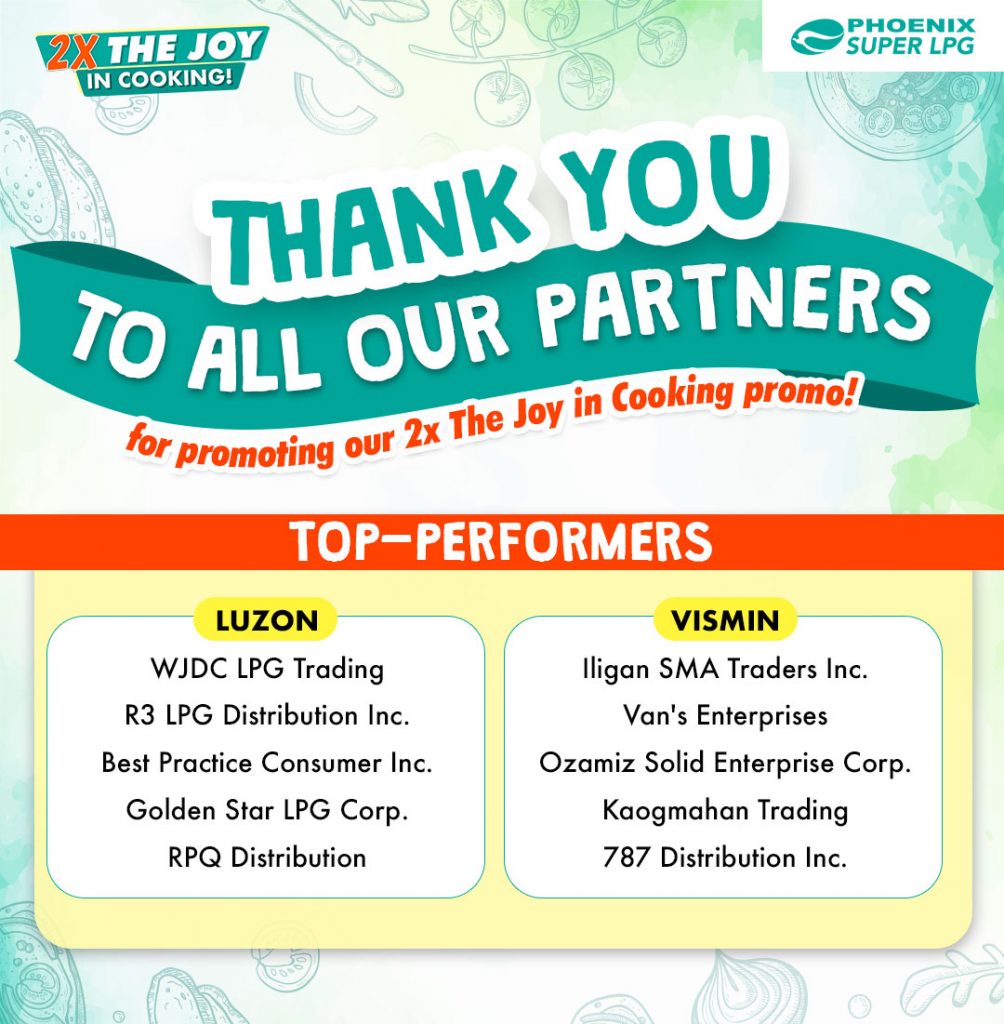 Phoenix SUPER LPG concluded its 2x The Joy Promo last month. The price discount program ran for six months as a value-adding offer for Phoenix SUPER LPG users. 
LPG distributors gave their full support by offering the promo through their respective on-ground, localized push, and the top 10 dealers with the highest promo fulfillment are: 1) Iligan SMA Traders, Inc., 2) Van's Enterprises, 3) WJDC LPG Trading, 4) R3 LPG Distribution, Inc., 5) Ozamiz Solid Enterprise Corp., 6) Best Practice Consumer Inc., 7) Golden Star LPG Corp., 8) RPQ Distribution, Inc., 9) Kaogmahan Trading, and 10) 787 Distribution, Inc.
The promo delivered the highest e-commerce activity for the LPG business unit since it started to amplify the use of online platforms during the pandemic. As of March 2022, coupon redemption has already reached almost 20,000 transactions.
"Our kababayans are now feeling the effects of rising petroleum and LPG prices, but through the LIMITLESS platform, we can give them more value aside from price discounts. We thank our LPG dealers for embracing e-commerce, and for servicing the needs of our customers," said Phoenix LPG General Manager for Sales Evelyn Gerodias.