Phoenix Asphalt engages CAAP for new product used in airport runways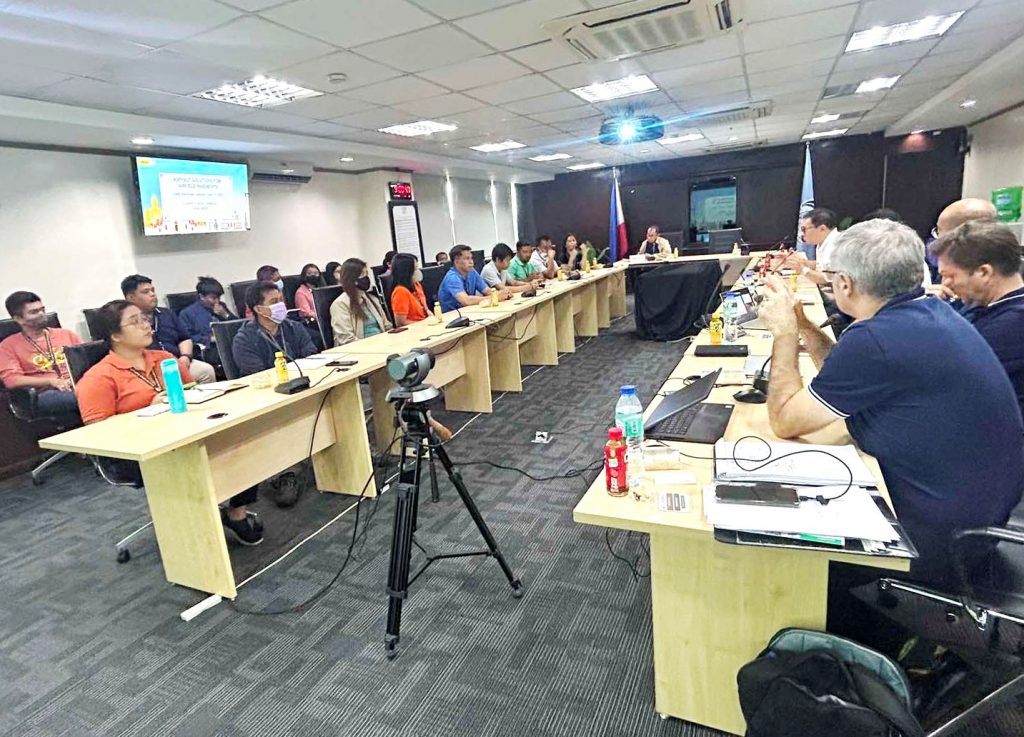 Phoenix Asphalt Philippines, Inc., together with TIPCO-COLAS from Thailand, recently held a Polymer Modified Bitumen (PMB) Technical Seminar at the Civil Aviation Authority of the Philippines (CAAP) office in Pasay City.
"We invited the technical group of our partner, TIPCO-COLAS, to impart knowledge and expertise on PMB, and the latest asphalt technologies for airport runways, as well as to promote the product to potential customers," said General Manager for Phoenix Asphalt Philippines, Inc. Julius Jerry Aguas.
The seminar, organized by the Sales and Technical team of Phoenix Asphalt, was attended by 27 CAAP Runway Design Team & Engineers from the Runway Design Engineering, and Aerodrome Services and Maintenance departments, and was hosted by Phoenix Asphalt Sales & Technical Sr. Manager Engr. Albert Nuñez, PME. The invited speakers were TIPCO-COLAS Group Regional Technical Manager Christophe Duboscq, TIPCO-COLAS Group Regional R&D and Technical Director Xavier Guyot, and TIPCO-COLAS Construction Group Director Fabien Gil, who presented the qualities and benefits of using PMB, Asphalt Penetration Grade 40/50, and Asphalt Emulsions. After the presentation, a discussion was held, tackling airport runway asphalt solutions.
The organizing teams also had a technical meeting with the Manila International Airport Authority in order to introduce new technologies and asphalt materials for runway design with considerations of weather changes, load from bigger planes, and construction methods.
Polymer Modified Bitumen is the latest product offering of Phoenix Asphalt Philippines, Inc. as it works towards expanding in the country. The product is a kind of bitumen with added polymer, which gives it 'extra strength, high cohesiveness, and resistance to fatigue, stripping, and deformations, making it a favorable material for highways and airport runways'. Phoenix Asphalt Philippines, Inc. is a joint venture of independent oil company Phoenix Petroleum Philippines, Inc., Thailand-based TIPCO Asphalt Public Co. Ltd, and PhilAsphalt Development Corporation. The company manufactures, operates, markets, and distributes asphalt, asphalt-related products, and other by-products of crude oil, and other petroleum products for the construction and maintenance of roads, highways, airport runways, and other infrastructure.