More Than Gas: The Phoenix Block Opens to Refuel a Complete Lifestyle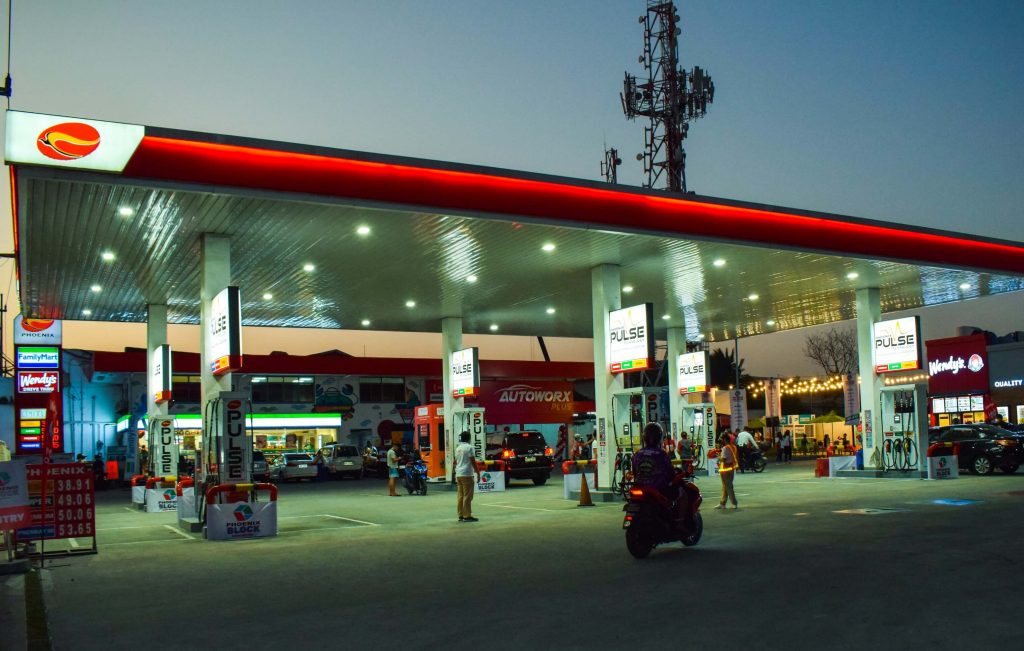 Further proving itself as a multi-industry consumer brand, Phoenix has introduced a new retail concept that gathers its businesses in one site. The homegrown institution, long known to be the fastest-growing, leading independent oil company in the country, solidifies its intent to expand beyond petroleum with the Phoenix Block, a multi-purpose retail compound that features a Phoenix gas station, a FamilyMart convenience store, a Phoenix SUPER LPG Hub, an Autoworx Plus automotive care shop, Posible digital payments, and Limitless digital transactions. The site, located along Sucat Skyway, is also equipped with its own Wendy's take-out and drive-thru counter, the first of its kind in Asia for the restaurant chain whose local franchise is also under the Phoenix parent company, Udenna.
"The Phoenix Block is a great representation of what the Phoenix brand is today–more than just fuel. We may have started as a petroleum company, but we now offer a more extensive portfolio of products and services, offering a complete and cohesive selection of brands that complement a full lifestyle," said Phoenix President Henry Albert Fadullon. "This fully aligns with our vision to be an indispensable partner to Filipinos, and that means addressing as many of their needs as possible, and integrating ourselves in more communities to provide our stakeholders with more value," he added.
Spanning more than 3,000 square meters, the Phoenix Block at Sucat Skyway is twice the size of the usual Phoenix station. It is the first of its kind, setting itself apart by serving as a multi-purpose destination for the varying needs of motorists and the local community.
"From gassing up to paying bills, everyone can drop by the Phoenix Block and refuel, recharge, and relax. Our aim is to make this place a staple element in the everyday life of the community, which refers to both the residents in the vicinity, and those who would frequent the area," stated Phoenix Asst. Vice President for Retail Operations, Network Development, and Non-Fuel Retailing Business Arnel Alban. He also added that the company is open to more partners who want to be part of the Sucat site, and the other Phoenix Block developments in the future, saying "We plan to replicate this project in more locations and make Phoenix a part of more communities."
Since it was established in 2002 in Davao, Phoenix has grown to be one of the most prominent names in the petroleum industry in the country. Last year, it emerged as the third-largest oil player in the Philippines based on a report by the Department of Energy, replacing one of the usual top three brands. By the end of 2020, Phoenix has opened 670 stations across the country, a far cry from the five that it started with.
Aside from expanding its fuel business, Phoenix has also diversified its portfolio. In 2017, it acquired the local unit of Malaysia's Petronas, and has since developed it into its own LPG business. The following year, Phoenix acquired digital payment platform Posible, followed by its acquisition of Philippine FamilyMart. Meanwhile, the company started its own chain of auto care shops in 2019 through Autoworx Plus. Last year, despite the challenges of the pandemic, Phoenix launched its app-based loyalty and lifestyle rewards program called 'LIMITLESS'. The program now has over 109,000 members since it was introduced in July. This venture serves as the consolidating platform that unites Phoenix businesses by rewarding points and other exclusive privileges for purchases at participating merchants, among which are the company's own brands, most of which are highlighted in the new Phoenix Block venture.
Beyond the businesses featured in the Phoenix Block, the Phoenix enterprise also includes commercial oil trading and supply, terminaling, hauling, and into-plane services, and lubricants. Phoenix also maintains its own team in the Philippine Basketball Association, the Phoenix SUPER LPG Fuel Masters, and has expanded overseas with an oil and LPG trading desk in Singapore, and Phoenix Gas Vietnam, its LPG marketing and retail venture based in Ho Chi Minh. Having expanded and diversified its business, Phoenix now boasts a network of over 19,000 touchpoints.
For the opening of the Phoenix Block, LIMITLESS members who avail of purchases worth at least P200 at any of the establishments on the site can earn points multiplied by up to 20 times. The promo runs from March 5 to 8, 2021. A free Frosty is also given away for a minimum spent of Php 500 on fuel products from March 1 to 15.