Phoenix, Cebu Pacific renew deal, celebrate 15-year partnership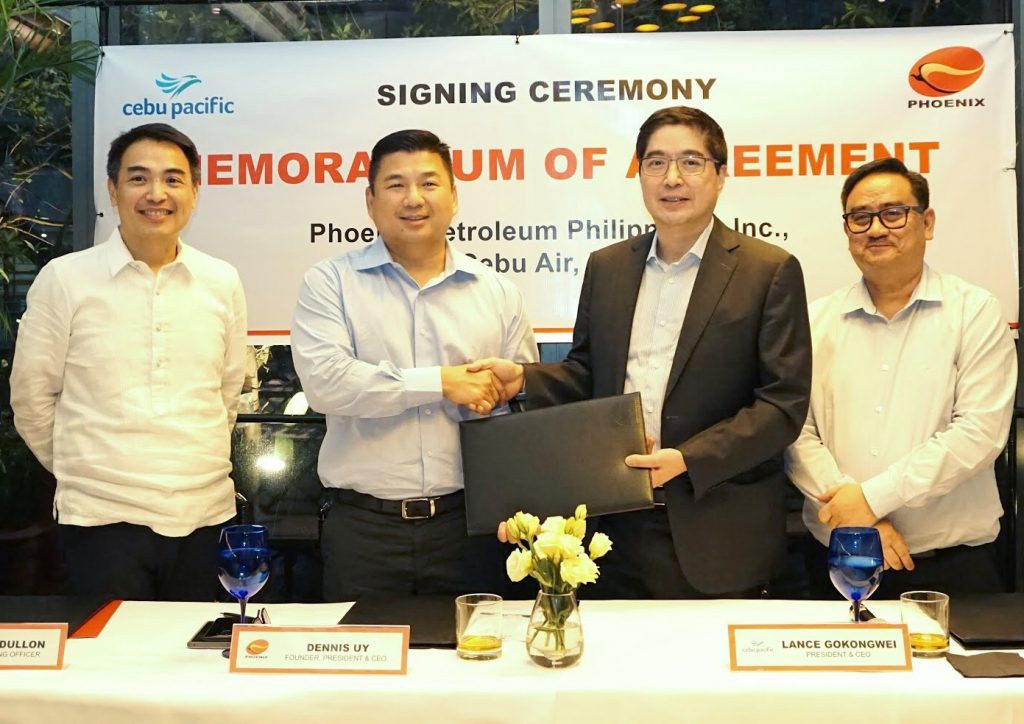 Phoenix Petroleum Philippines, Inc. and Cebu Air, Inc. (operating as Cebu Pacific) renewed and commemorated their partnership with the signing of a memorandum of agreement on April 8, 2019 at the Manila House Private Club in Taguig.
With the renewal of the contract, Phoenix Petroleum commits to serving the Jet A-1 fuel requirements of Cebu Pacific for 2019, further lengthening the 15-year partnership of the two companies.
"We at Phoenix very much treasure the relationship that we have developed with Cebu Pacific. I would never forget the fact that it was one of the very first prominent brands that trusted us. The Jet A1 Supply Agreement was instrumental in earning our credibility and building our name in the industry as a formidable petroleum company," Phoenix Petroleum Founder, President, and CEO Dennis Uy.
The deal between the two companies was initiated in 2004 when Phoenix started providing storage and terminaling services to the airline's Davao site. Now, Phoenix serves 17 of Cebu Pacific's sites across the country, including eight airports in Mindanao, seven in Visayas, and two in Luzon, providing integrated Jet A-1 storage, handling, bridging, and into-plane services.
"Cebu Pacific is dedicated to giving the best service to our clients, and it is through partners like Phoenix that we are able to fulfill this mission. We have cultivated a good relationship with the company for 15 years now, and we are looking forward to achieving more milestones together," said Cebu Pacific President & CEO Lance Gokongwei.
Also present during the signing ceremony were Phoenix Petroleum Chief Operating Officer Henry Fadullon, Phoenix Petroleum Senior Vice President for External Affairs, Business Development, and Security Atty. Raymond Zorrilla, Cebu Pacific VP for Fuel Operations Joey Macagga, and Cebu Pacific Director for Fuel Operations Edwin Sarte, along with key personnel of each company.