Phoenix commences 20th anniversary with second Digital NatCon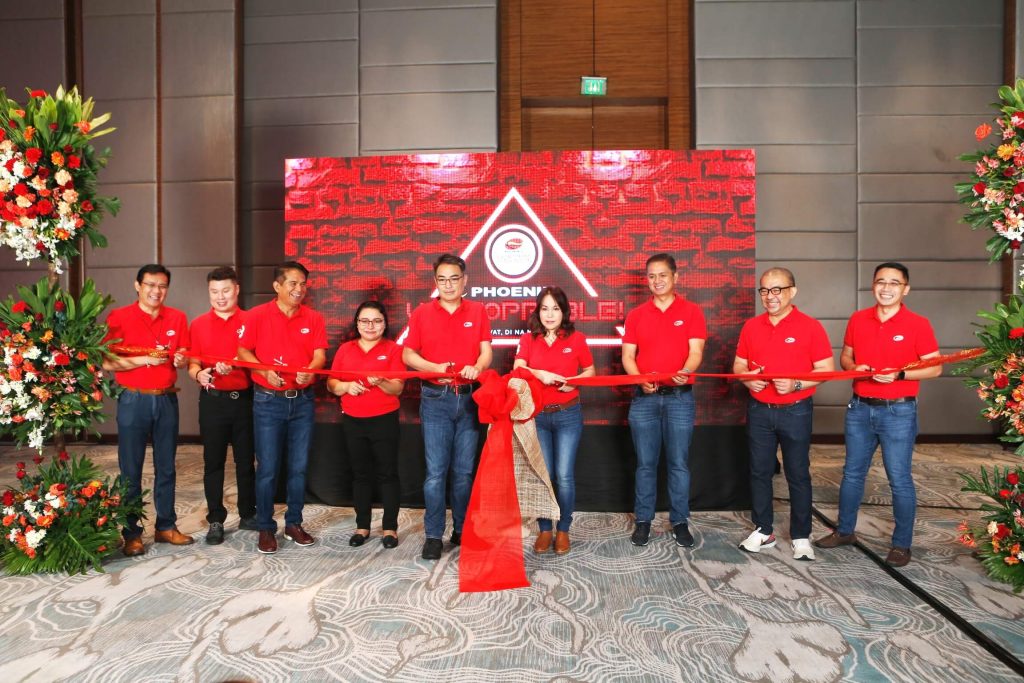 Leading independent and third largest oil player Phoenix Petroleum is celebrating company resilience in the face of unprecedented challenges – a global pandemic, the events of Typhoon Odette, and ongoing market and supply chain disruptions. In light of these obstacles, Phoenix remains determined in helping its workforce and partners navigate the ever-changing industry this 2022, while celebrating their perseverance in the past years.
Aptly titled 'Phoenix: Unstoppable! Di papaawat, Di na mapipigilan!', Phoenix held its second Digital National Convention to map out business thrusts and strategies for 2022. The two-day event brought together business strategy experts to share their experiences during the pandemic to help Phoenix members stay ahead of evolving technologies and trends. Aside from learning sessions to help the company set its agendas and strategies for the year, the convention also recognized the achievements of its employees, partners, suppliers, distributors and franchisees.
The digital convention commenced with a virtual opening ceremony, and was followed by a series of live-streamed breakout sessions led by known industry speakers from the country's top brands. The first day of the conference featured Coca-Cola Beverages Philippines President Gareth McGeown who gave a discussion on Overcoming Barriers, Field Partners, Inc. Chairman Emilio Macasaet III who talked about Breaking Barriers Through Value Creation, and Grab Philippines Country Head Grace Vera Cruz who highlighted the importance of Making a Difference During Difficult Times. The second day included a talk by Eight-8-Ate President Joey Garcia on Turning Challenges Into Your Next Breakthrough, a presentation on LIMITLESS by Phoenix Head of E-commerce Kenneth Ocampo, and a moderated discussion on Online or Brick: Which Platform is Better in Adapting to the New Landscape led by Havas Media.
Meanwhile, hosting segments to inform their employees of the various business unit's operational highlights in 2021 and the goals and plans for the year were Phoenix leaders FamilyMart General Manager Celina Matias; Phoenix LPG General Manager Evelyn Gerodias; Retail JVs Shareholder Representative Atty. Rubin Cura; Phoenix Vice President for Commercial Business Roy Jimenez and Head of Lubricants Sales and Distribution Erik Blancia; Vice President for Consumer Business Partnerships Jay Mujar and Asst. Vice President for Network and Channel Development Arnel Alban; POSIBLE Head of Marketing, Sales, & Operations Gino Celerian; and Shareholder Reps Eric Inocencio, Tristan Tiongson, and Atty. Rubin Cura.
During his opening speech, Phoenix President Bong Fadullon describes the two years since the start of the pandemic as one riddled by many challenges and hardships. Yet, despite major setbacks caused by the pandemic, he is proud that Phoenix ended 2021 on a positive note.
"Many have given up–lost and broken–but we at Phoenix chose not to be because that is not who we are. We learn, we adapt, and we rise to the challenge, and choose to overcome. That is our DNA, that is Phoenix, we are unstoppable," said Fadullon.
From a humble petroleum business in Davao, Phoenix Group Marketing Vice President Celina Matias also recalls the growth of the company – a testament to the unstoppable drive and perseverance of the people behind Phoenix to rise through challenges and follow through on their company mission.
"Today we remain unstoppable, and we are living up to this theme during this national convention. For almost 20 years now, we did not let any setback stop us from outdoing ourselves, from achieving what we set out to do, which is to create a positive impact on others as an indispensable partner to those whose lives we touch," said Matias.
For 2022, Fadullon assured that safety and sound business operations remain priorities for the company. Reiterating one of his many takeaways during the breakout sessions, Fadullon highlighted the importance of supporting and protecting the welfare of the Phoenix team who have selflessly put their lives on the line to serve customers. "We are proud that majority of the Phoenix population have been vaccinated with booster shots. This is our assurance and promise that the Phoenix family will remain protected and that business activities will remain uninterrupted," he emphasized.
For Phoenix, the Digital National Convention serves as the beginning of a series of undertakings for the year to ensure that their employees and partners are supported across operations.
"Throughout the almost two years of a global crisis, Phoenix is privileged to be partners with those who shared an unstoppable drive to sustain its momentum to be a reliable and important partner of customers as our lives are ever changing," concluded Fadullon.
Moreover, the convention also highlighted entertaining Branded Segments such as the FamilyMart "Coffee Painting" session with Renz Tuazon, the LPG "From Canned Goods to Gourmet Dishes" cooking segment with Chef Lau, the Retail Fuel "Quiz Show" by PhilKotse and the Lubricants and Distribution Comedy Skit "Sakyan Mo Ang Trip Ng Buhay by Alex Calleja were also part of the program.
The event culminated with a show of talents during the PhoeniXFactor Night with special performances by Filipino Singer Kyla, Singer-songwriter Jed Madela and Phoenix Kalderoke winner Princess Anne. The Phoenix Retail in Pasig also bagged the Station of the Year award during the business partners appreciation night.
The second Phoenix Digital National Convention was held last February 23 to 24 with more than 300 online guests and attendees.