Phoenix, Globe Business, provide free mobile calls to #78737 LPG delivery service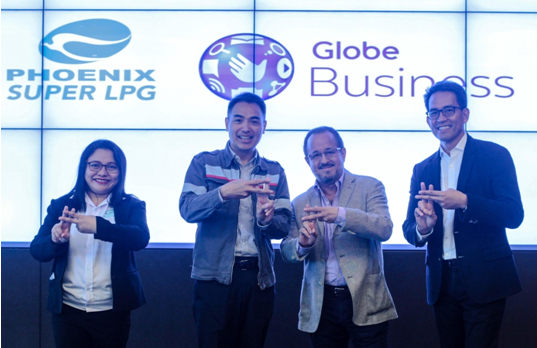 Phoenix LPG Philippines, Inc., a wholly-owned subsidiary of Phoenix Petroleum Philippines, Inc.,  now offers free mobile calls to its SUPER LPG delivery hotline #SUPER (#78737) powered by Globe Business, the enterprise arm of Globe Telecom.
This mobile solution allows fast and easy access to delivery services for anyone who needs a Phoenix SUPER LPG whether in Metro Manila or in the provinces. To avail of free calls, customers just need to press the hashtag (#) key before dialing 78737 on their cellular phone, regardless of the mobile service provider.
"We would like to thank Globe Business for further strengthening Phoenix Petroleum as a trusted LPG provider," said Phoenix LPG Philippines, Inc. President Henry Fadullon. "Our credible and efficient green alternative fuel for home cooking is now a convenient call away through #SUPER. We could not be happier that more people can now discover the joys of cooking as we give modern Filipinos the freedom to master their kitchens."
To this, Globe Business Senior Vice President Peter Maquera responded, "We are honored to have been chosen by Phoenix as their partner for this endeavor. Globe Business always aspires to provide Philippine enterprises opportunities to elevate service delivery and customer-centricity, and that is why a growing number of the country's top companies have and are partnering with us to avail of the #Hashtag service."
Globe Business enables large corporations to catapult their business towards success. Combining its homegrown knowledge of the Philippine market with the latest innovations, they are able to provide the right technology, infrastructure, and know-how to businesses from a wide range of industries. By doing so, Globe Business creates positive impact not only for enterprises, but also for the entire country. To know more about Globe Business and how it can move your digital future, visit http://business.globe.com.ph.