Phoenix Petroleum kicks off 2021 with its first Digital National Convention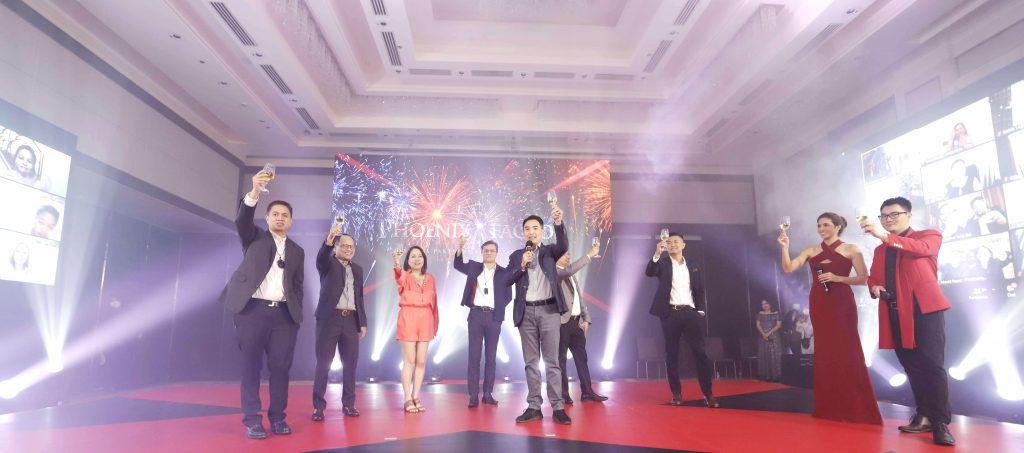 Championing innovation and collaboration in the face of unprecedented challenges, Phoenix Petroleum made company history as it held its very first Digital National Convention.
Titled "Winnovation: Partner, Kayang Kaya Basta't Sama-Sama", the annual business conference embraced an all-digital live streaming platform to gather Phoenix brand partners, dealers, distributors, suppliers, and franchise owners across the country. Apart from celebrating achievements and reviewing company performance, the convention revisited prior-set goals, and introduced new ones as the company braces to venture further into 2021.
The convention's theme of "Winning Through Innovation" encompasses the mindset and leadership that Phoenix has long ingrained among its partners and participants. For one to succeed during and beyond the pandemic, "one is to continuously adapt and create opportunities", said Phoenix Petroleum President Henry Albert Fadullon.
"The pandemic was an incredible disruptor, changing everything in a snap, and leaving us with no choice but to adapt–and adapt we did," added Fadullon. "It is by trust, commitment, partnership, and with an engaged and motivated team that we will overcome the challenges we are facing."
The two-day event commenced with a virtual opening ceremony and a tour of the exhibit hall, followed by a series of live-streamed Breakout Sessions. Heading these sessions were Phoenix leaders Eric Inocencio, General Manager for Retail Fuels; Ton Villanueva and Evelyn Gerodias, General Manager for PLPI-Phoenix SUPER LPG, and General Manager for PLPI Visayas and Mindanao-Phoenix SUPER LPG respectively; Joven Mujar, General Manager for Distribution Business; Arnel Alban, AVP for Retail Operations, Network Development, and Real Estate; and Bernard Suiza, General Manager for Philippine FamilyMart.
The main convention proper ensued the following day, introducing a distinguished panel of resource speakers. Record-breaking and best-selling author Josiah Go, alongside fellow industry experts: Udenna Corporation Chief Innovation Officer Donald Lim, Mercato Centrale and Easy Franchise co-founder RJ Ledesma, DITO Telecommunity chief administrative officer Atty. Adel Tamano, and Phoenix Petroleum's Arnel Alban discussed the many facets of innovation in business.
Various mini-games, raffles, giveaways, and other entertaining micro-segments were also included throughout the program.
Culminating the event was the much-awaited PhoeniXFactor Night. During this part of the program, top-performing business partners and individuals of the year 2020 were recognized and awarded for their exemplary performance. Entertainment was also provided through performances by several renowned artists, including Ian Veneracion and Sheryn Regis.
"For the full experience, we sent attendees videocon kits, and a grazing box, which they enjoyed while the program was ongoing. True to the spirit of innovation, these thoughtful details were meant to make our partners feel special despite our unusual circumstances, and let them know how thankful we are for staying by our side throughout an especially challenging year," said Phoenix Vice President for Integrated Marketing and Strategies Celina Matias.
While the events of the previous year were unprecedented, Phoenix prides itself on sustaining company growth through the employment of its strategic and dynamic innovations. In 2020, the company opened 229 new LPG SUPER hubs, established its presence among e-commerce sites, and gained 28 more Phoenix SUPER LPG franchises. The launch of the Limitless App, and introduction of cashless payments also signified the start of digital transformation in the company's business model.
Moving into 2021, many of the 2020 challenges will follow. But for Phoenix–new opportunities, winning innovations, and its vision to be an indispensable partner in the journey of everyone–will remain as its blueprint in driving the business landscape.
The Phoenix Digital National Convention was held last January 14 to 15 with more than 400 online guests and attendees.