Phoenix Petroleum lists Php3B commercial papers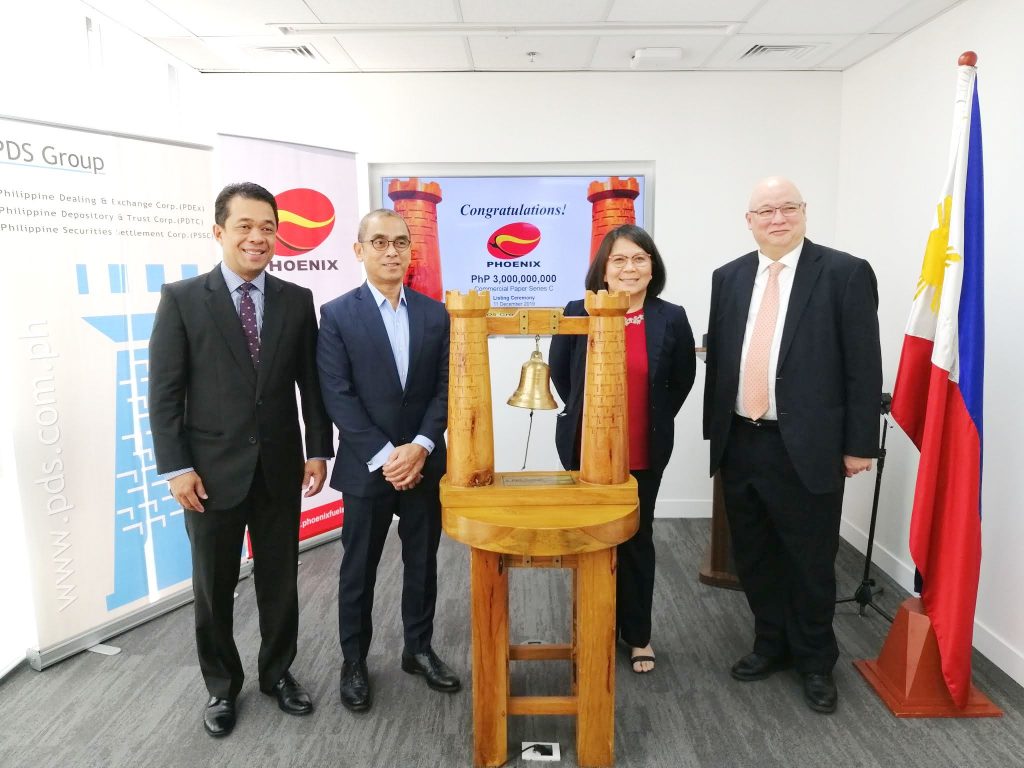 Phoenix Petroleum Philippines, Inc. listed on December 11, 2019 Php 3 billion worth of short-term commercial papers (STCP) with the Philippine Dealing and Exchange Corp. (PDEx). The commercial papers is the third series (CP Series C) of its Securities and Exchange Commission (SEC)-registered three-year Php 10 Billion Commercial Paper Program with PNB Capital and Investment Corp. as the sole issue manager, lead underwriter, and bookrunner.
The proceeds of the listed STCP will be used to finance working capital requirements for its importation and sale of petroleum products.
"As Phoenix Petroleum grows bigger in size and complexity, I am honored to be part of a team and an organization that continues to challenge themselves and learn. More than a fundraising activity, for us, the STCP program is a simple, ingenious approach in meeting working capital requirements in an efficient, cost-effective way," Phoenix Petroleum Chief Finance Officer, Ma. Concepcion F. de Claro, stated during the listing ceremonies.
A pioneer in utilizing the Securities Regulation Code (SRC) IRR rule 12.1.2.5, Phoenix Petroleum issued and listed the first of its series in December of 2018 for the aggregate amount of Php 7 billion (CP Series A) under the Php 10 billion Commercial Paper Program. This was followed by the Second Series (CP Series B) worth the aggregate amount of Php 3.5 billion in August of this year.
The CP Program also received the Best Debt Deal for the Philippines during the 2019 Asian Banking and Finance Corporate and Investment Banking Awards with Phoenix Petroleum and PNB Capital Senior Management attending the awarding ceremony in Singapore last July 2019.