Phoenix partners with eTap for payment solutions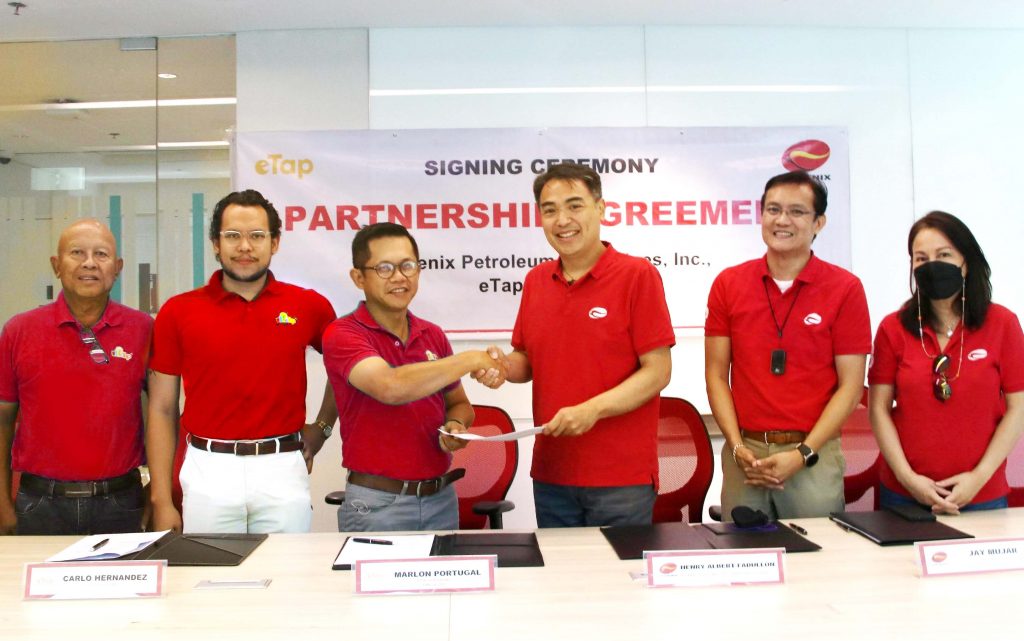 Phoenix Petroleum, the country's third-largest oil player, has partnered with eTap Solutions, Inc. to bring additional payment solutions to its outlets. The partnership aims to give customers more access to a wider range of payment options across the company's network of touchpoints.
The two companies signed a ceremonial Memorandum of Agreement on May 12, 2022, to explore opportunities for a strategic partnership wherein Phoenix will offer its customers self-service payment machines across its retail sites and stores nationwide.
"While we have always been committed to providing the best experience and superior service to our customers, we are excited to announce that with the recent partnership with another Filipino-owned company, eTap, we will be able to provide convenience to consumers as we expand our payment solutions service, and continue to make our sites one-stop-shop destinations for all varying needs," Phoenix Petroleum President Henry Albert Fadullon said.
Under the partnership agreement, eTap will install new machines at 70 FamilyMart stores and Phoenix stations within the year.
"Customer service ang number one priority ng eTap. Dapat ang gagamit ng makina ng eTap, magiging masaya dahil sa convenience. At kung may problema, gagawa kami agad ng paraan para maayos yan. Sa eTap, hindi namin titigilan hanggang maayos ang problema mo," eTap Chairman Percy Hernandez said.
For the pilot run, five eTap machines in the stores of Phoenix subsidiary FamilyMart were installed. The self-service machines in FamilyMart Udenna Tower, FamilyMart West Aeropark in Clark, FamilyMart 257 BGC, FamilyMart Glorietta in Makati, and FamilyMart Global 1 are already in operation. Additionally, the first drive-thru eTap terminal at Phoenix Harvard station in Makati has started serving motorists.
Aside from bill payment, Phoenix sites' eTap machines can also accommodate e-money top-up and prepaid loading.