Phoenix Petroleum joins International Coastal Cleanup
Phoenix Petroleum Philippines, through the Phoenix Philippines Foundation, conducted a simultaneous coastal cleanup activity in Davao, Batangas, Bacolod, and Cebu on September 19, 2015 in participation of the 30th International Coastal Cleanup.
More than 400 Phoenix employees, scholars, and volunteers from the Philippine Coast Guard Auxiliary, Barangay Tayud in Cebu, Barangay Banago in Bacolod, and Barangay Pampanga in Davao collected trash and debris from the shorelines and canals.
The cleanup is one of Phoenix Petroleum's corporate social responsibility activities. As part of its support to environmental protection, Phoenix has been conducting annual coastal cleanup activities in Davao, Batangas, and Cebu since 2008.
It is a worldwide activity initiated by the international nonprofit environmental advocacy group Ocean Conservancy. The Philippines had the second largest number of volunteers in the world in 2014.
Phoenix Petroleum is engaged in the business of trading refined petroleum products and lubricants, operation of oil depots and storage facilities, shipping/logistics and allied services.
Luzon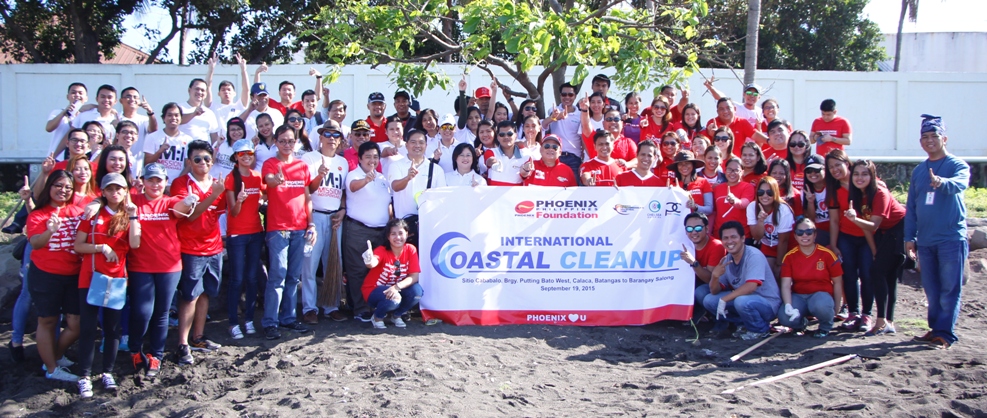 Phoenix Petroleum employees in Luzon collect trash along the shoreline at Barangay Puting Bato West, Calaca, Batangas
Visayas



Phoenix Petroleum employees in Visayas remove trash along the shoreline in Barangay Tayud, Consolacion, Cebu City, and clean canals in Sitio Alalahoy, Barangay Banago, Bacolod City
Mindanao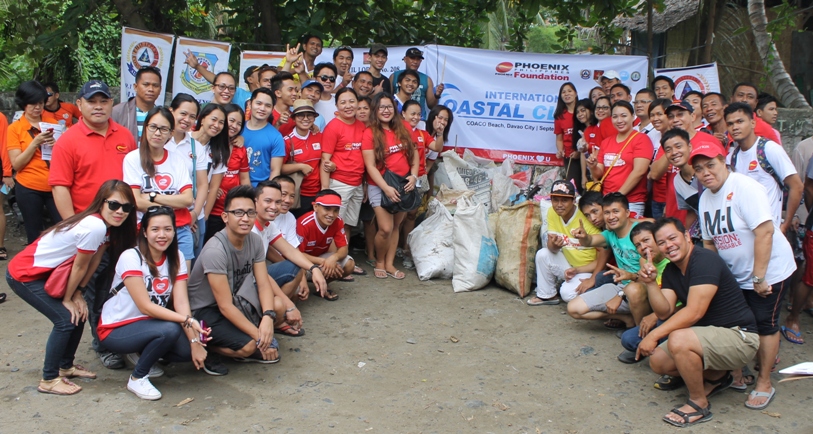 Phoenix Petroleum employees in Mindanao clean the shoreline of Coaco Beach in Davao City.