Phoenix Petroleum plants more than 7000 trees in Davao, Visayas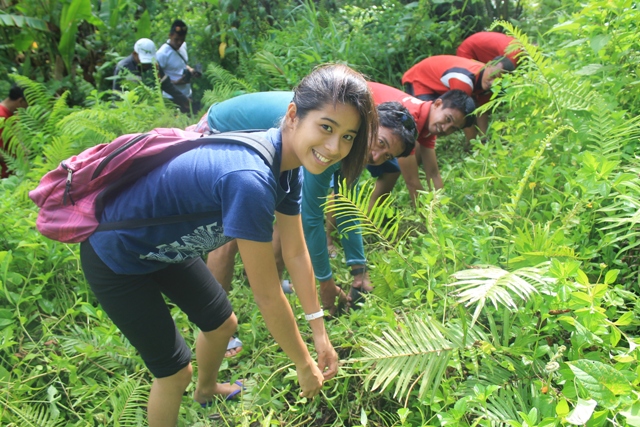 Leading independent oil company Phoenix Petroleum Philippines through the Phoenix Philippines Foundation planted 7,500 assorted seedlings in Davao City and the Visayas in June as part of its advocacy to protect the environment.
Around 100 Phoenix employees in Davao planted 1,500 narra seedlings at the Malagos Watershed in Calinan, Davao City on June 25, 2016. The watershed is managed by the Davao City Water District.
The company also planted trees in its adopted watersheds in Visayas. Phoenix Petroleum employees and other volunteers planted 1,000 bakhaw propagules in Brgy. Dumaguit, New Washington, Aklan; 2,000 narra seedlings at the Galicia Watershed in Madalag, Aklan; 2,000 lauan seedlings at the Upper Caliban Imbang Watershed in Bacolod City, and 1,000 fruit seedlings in Lusaran Watershed, Brgy. Lusaran, Cebu City.
Phoenix has lined up more tree growing activities in Butuan, Cagayan de Oro, and General Santos City in July. The "Plant and Save a Tree" activities were conducted in time for the Philippine Environment Month.
The tree-planting activities is one of Phoenix Petroleum's major programs in preserving the natural habitat and ensuring the abundance of water supply for future generations.