Phoenix Petroleum shares Christmas joy to more than 1,000 kids
Phoenix Petroleum Philippines, through the Phoenix Philippines Foundation, brought the joy of Christmas to 1,292 kids during its Christmas gift-giving activities in November and December 2015.
Students from nine of its adopted schools in Luzon, Visayas, and Mindanao, and orphans from the Department of Social Welfare and Development – Reception and Study Center for Children (DSWD-RSCC) in Davao City received Phoenix school bags, school supplies, slippers, toys, and snacks.
Since 2007, the leading independent oil company has made it an annual event to share the Christmas spirit to children in poor neighborhoods as part of its corporate social responsibility activities.
Phoenix Petroleum is engaged in the business of trading refined petroleum products and lubricants, operation of oil depots and storage facilities, shipping/logistics and allied services.
Luzon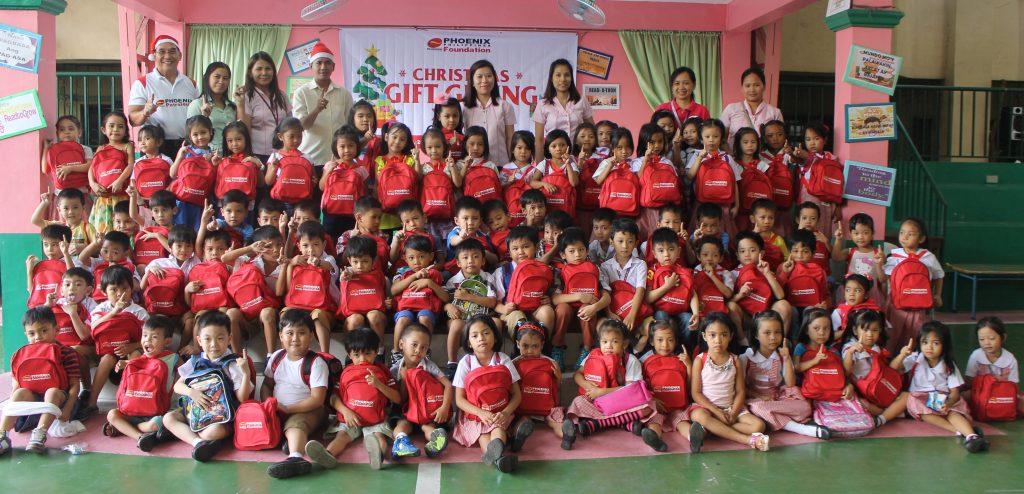 Phoenix Petroleum distributes Christmas gifts to students of Rafael Palma Elementary School in Pasay City.
Visayas


Phoenix employees in Visayas distribute Christmas gifts to over 300 kids at Tayud Elementary School in Cebu City.
Mindanao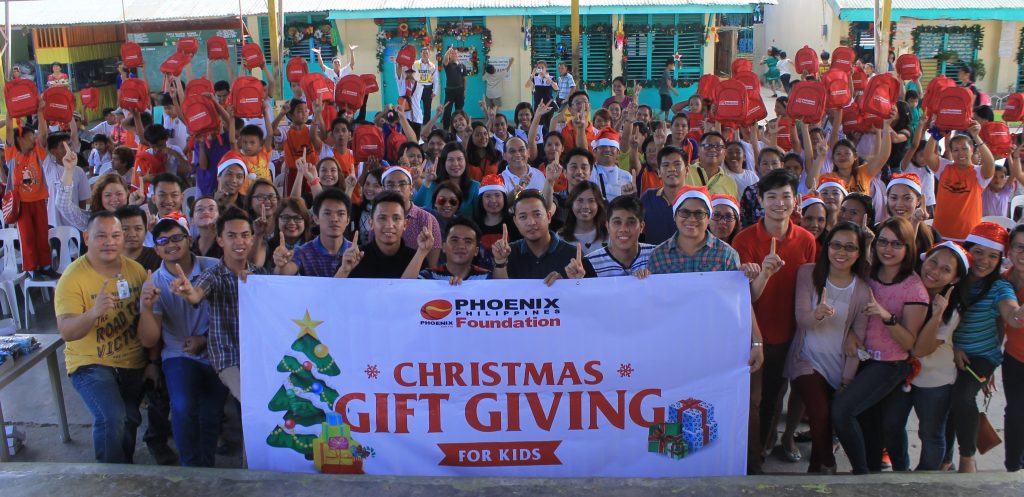 Phoenix employees distribute Christmas gifts to students of F. Bangoy Central Elementary School in Davao City.