Phoenix Petroleum showcases Mindanaoan roots through art exhibit in Davao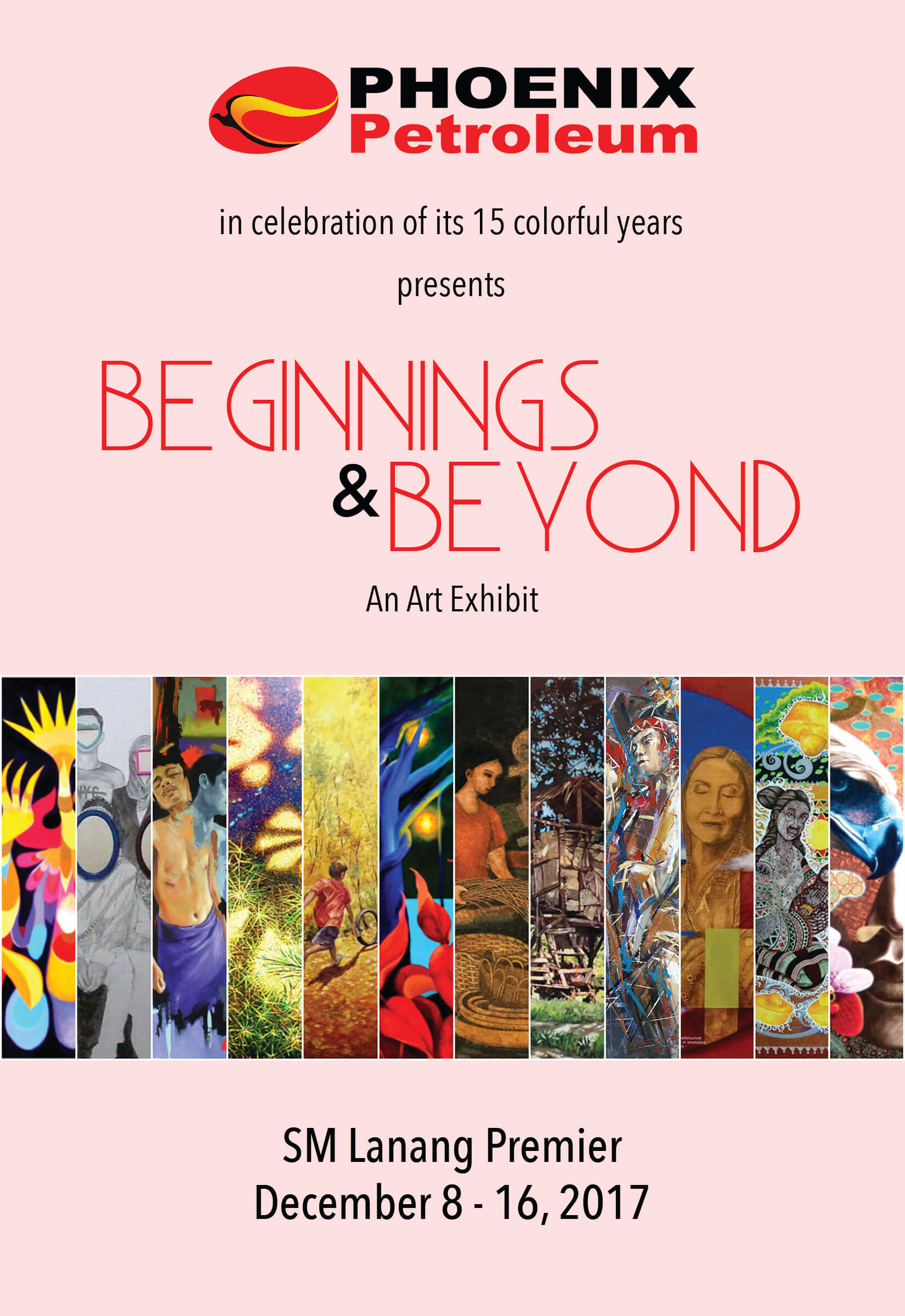 In celebration of its 15th founding anniversary and 10th Philippine Stock Exchange listing anniversary, Davao-based Phoenix Petroleum is inviting everyone to "Beginnings and Beyond," an art exhibit happening on December 8, 2017, Friday, at 4:30 PM at SM Lanang Premier.
The exhibit will showcase Phoenix Petroleum and its mother company, UDENNA Corporation's, Mindanaoan roots, and the diverse talents that spring from Davao through original and creative compositions.
Twelve Davao-based artists will be featured at Beginnings and Beyond namely, Venerando "Rey" Bollozos, Adolfo Buenaventura, Mariano "Anoy" Catague, Rogelito "Jun" Cayas, Amanda Echevarria, Louella "Dadai" Joaquin, Alynnah Macla, Gilbert Miraflor, Welehito "Lito" Pepito, Teody "Bong" Perez, Mishael "Misha" Pueblas, and Victor Secuya. The artists will contribute two artworks each. The paintings will be featured at the Upper Ground Floor of SM Lanang Premier until December 16, 2017, Saturday. All 24 artworks were carefully selected and curated by renowned artist, Victor Secuya.
The week-long project aims to highlight the colorful culture of Phoenix Petroleum's hometown, and the company's support and patronage for local artists. "Beginnings and Beyond" is the perfect avenue for everyone to experience pride and love for one's heritage through artistic compositions.
Phoenix Petroleum is engaged in the nationwide trading and marketing of refined petroleum products including LPG and lubricants, operation of oil depots and storage facilities, hauling and into-plane services, and management of convenience stores. It has 523 retail stations across the country. With its vision to be an indispensable partner in the journey of everyone whose life it touches, Phoenix Petroleum is committed to deliver world-class products and services to every Filipino.