Phoenix pledges Php 1 million to Olympics bronze medalist Eumir Marcial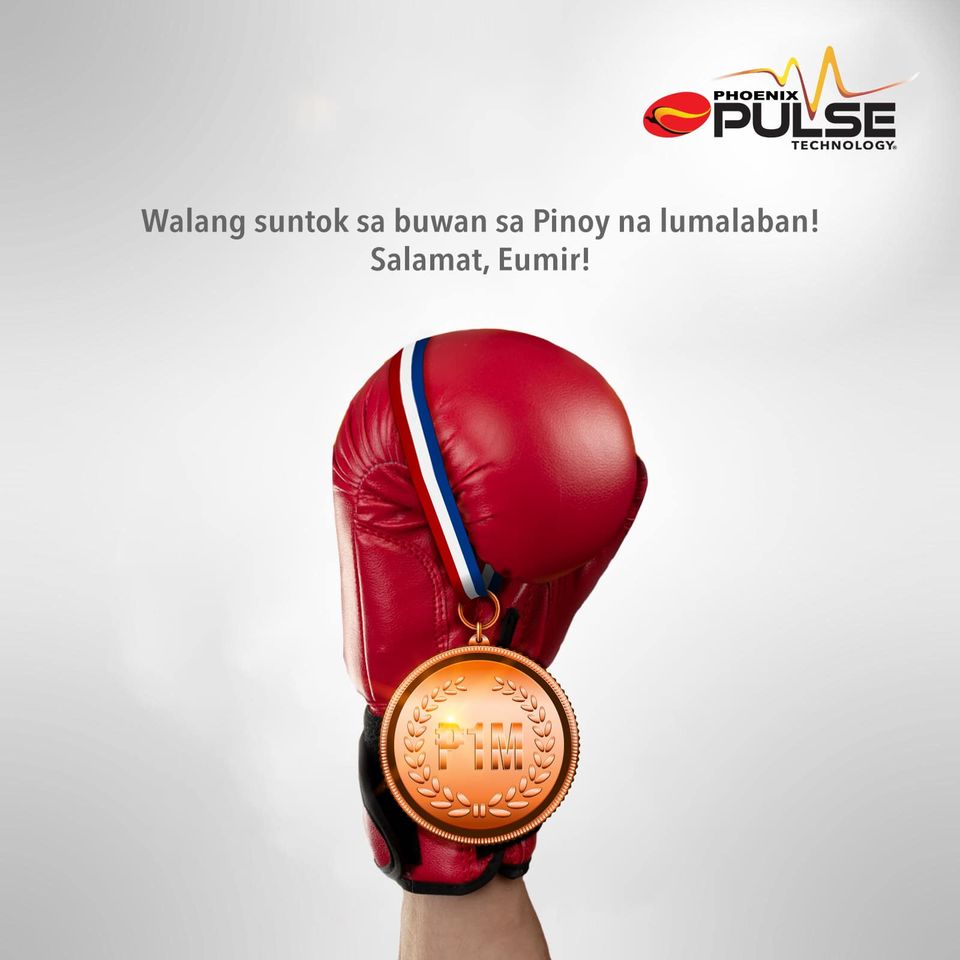 Celebrating the country's biggest Olympic medal haul yet, Phoenix Petroleum, through Siklab Atleta, is giving Php 1 million to boxer Eumir Marcial for winning a bronze medal at the 2020 Tokyo Olympics Men's middleweight division, adding another podium finish for the country.
"Our athletes have been making history at the Tokyo Olympics, one win after another. The pride they have brought to our country is priceless," Phoenix Petroleum Senior Vice President Atty. Raymond Zorrilla said. "As our way of rewarding their hard work and efforts in proving that Filipino athletes are world-class, we are rewarding Php 1 million to Eumir Marcial for his bronze finish in the Olympics."
This feat comes after weightlifter Hidilyn Diaz and boxer Nesthy Petecio won a gold and a silver medal for the country, respectively. For giving the Philippines its first-ever gold medal, Phoenix awarded Diaz with free fuel for life and a Php 5 million cash incentive. Petecio, meanwhile, received a Php 3 million reward from the company.
Meanwhile, another boxer, Carlo Paalam, is still on his quest to win another gold medal for the Philippines—and what could be the country's first one in boxing—as he advances to the finals of the Men's flyweight division.
In 2018, Phoenix launched the Siklab Atleta Pilipinas Sports Foundation, a first-of-its-kind initiative in the private sector, to help the country in its quest for an Olympic gold medal. That same year, Phoenix also launched the 'Buhayin Ang Laban Para Sa Ginto' program that raised a Php 50 million donation from the Phoenix brand and its loyal customers to help Filipino athletes in their campaign to win an Olympic gold medal.
Zorrilla also highlighted the importance of sports, saying, "Aside from the honor our athletes bring to the country, we also believe in the life-long values that sports can instill in an individual, and this edition of the Olympics has been a great display of both."