Phoenix SUPER LPG awards promo winner with free SUPER Hub franchise package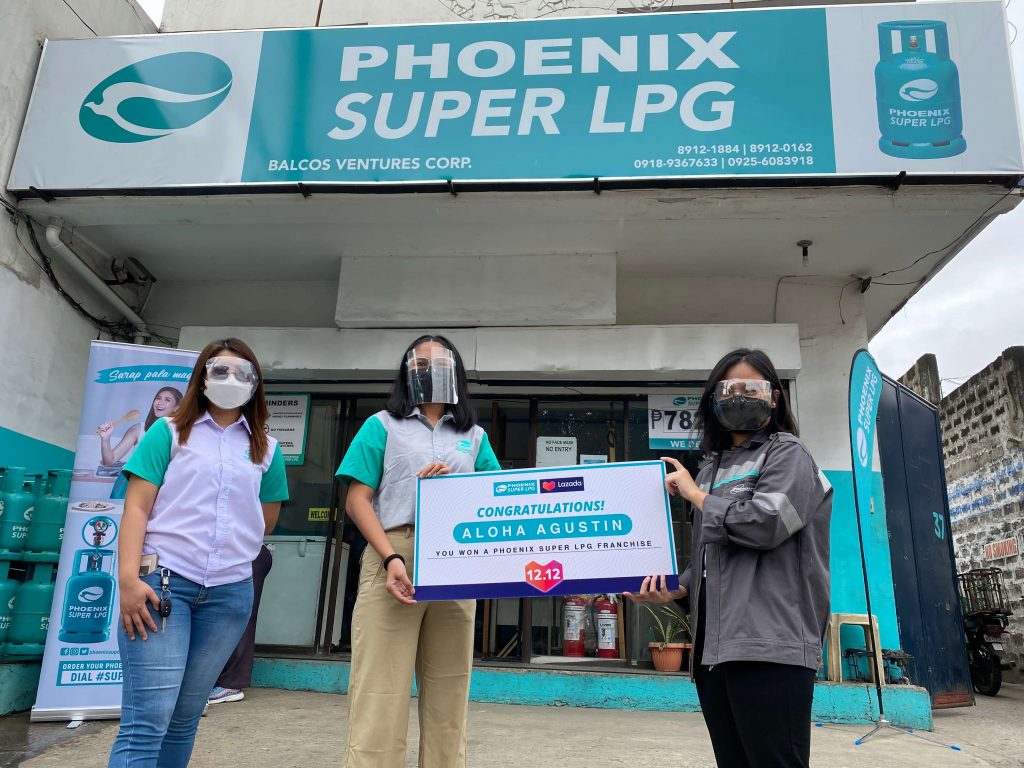 One former preschool teacher is now a start-up entrepreneur after winning a Phoenix SUPER LPG franchise through Lazada's 12.12 Grand Christmas Sale.
Aloha Agustin, a 23-year old resident of Caloocan City, shared that winning the business package changed her life as she recently lost her teaching job due to the effects of the pandemic. She shared that winning the raffle opened a big and new opportunity for her to pursue her dream of having her own business.
"When I was watching the LazLive last 12.12 and saw the ads about it, and the mechanics are so simple, I didn't even hesitate to try to join the raffle. So when I won, at first, I was hesitant to believe that I really won, not until the awarding day. I'm happy and overwhelmed at the same time," she said.
Agustin is the sole winner of a Phoenix SUPER LPG Franchise package that includes 75 Phoenix SUPER LPG compact valve cylinders including content, 75 SRG540 regulators, 1 Posible machine with Php 5,000 initial load, 35 sets of Phoenix lubricants with rack, full store merchandising, home delivery motorcycle with cage, Phoenix SUPER Hub attendant and rider uniforms, permits and documentation budget, and a budget for store refurbishing and three months down payment.
On January 20, 2021, she was officially awarded with the Phoenix SUPER Hub package that she may open and manage in any location in Luzon.
"I am really grateful to Phoenix for giving me the chance to change my life and impact all the people around me. Thank you for the trust, support, and help in advance. My plan now is to continue what Phoenix SUPER LPG has given me, and practice what education taught me—learning to know, learning to do, learning to live together, and learning to be," she said.
The Phoenix SUPER LPG raffle promo was part of Lazada's 12.12 Grand Christmas Sale for existing customers. To qualify, participants only needed to follow and shop in the Phoenix SUPER LPG store during the promo period. A follow gets one raffle entry, while a purchase of one Phoenix SUPER LPG voucher in Lazada gets three entries.
The promo is part of Phoenix SUPER LPG's thrust to make its products and services accessible and available to more Filipino households, and encourage more Filipinos to venture into sustainable businesses like franchising in-home necessities, especially, in the midst of a pandemic where many, such as returning overseas Filipino workers and relieved employees, have been affected financially. To know more about Phoenix SUPER LPG's franchise offer, interested entrepreneurs may email superlpgdealer@phoenixfuels.ph or visit www.phoenixfuels.ph/lpg-dealer.