Phoenix, Tuason launch online racing tournament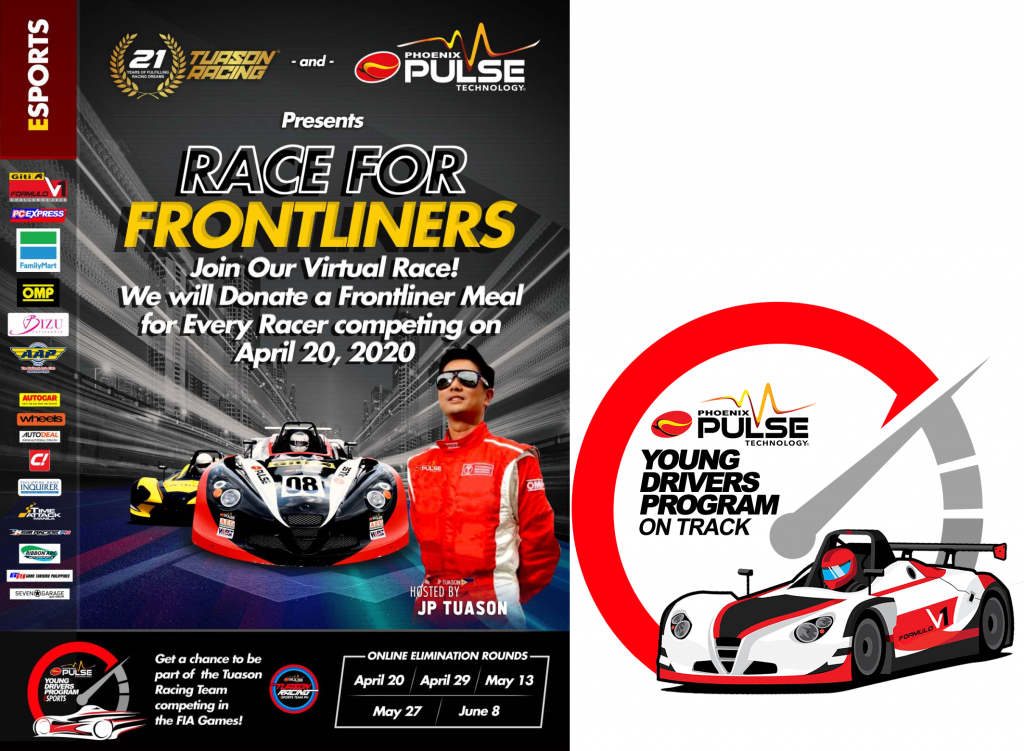 Phoenix Petroleum, the leading independent oil company in the Philippines, and Tuason Racing, the premier racing school in the country, teamed up, once again, and introduced the Young Drivers' E-Sports Program. During Easter Sunday, the two companies announced the online racing competition, a first-of-its-kind endeavor that will allow racing and gaming enthusiasts to compete against each other in the comforts of their home.
"This is a project that has been in the works for some time now, but as it happens, it is all the more relevant and timely, given the recent events. Nonetheless, it is a new way of supporting the local racing scene, which Phoenix has been active in for several years now. We believe that is a worthwhile platform to cultivate the interest in racing by opening it up to those who may not have access to race cars or tracks, but have the passion for the sport. It's a promising gateway to professional racing, and we're glad to help pave the way for the young, local aspiring racers," said Bong Fadullon, Phoenix Petroleum Chief Operating Officer.
The E-Sports Program will allow participants to compete in simulated online races through a series of elimination rounds, which will initially be hosted online starting April 20. Those who advance up to the fifth round will be part of the mall-based events slated in June up to August. Aside from a package of prizes, the winner of the Young Drivers' E-Sports Program will also represent the country at the 2020 FIA Motorsport Games to be held in France.
Aside from the main competition, a celebrity race will also be held on May 17. In connection with the COVID-19 crisis in the county, the winner gets to donate FamilyMart gift packs and fuel coupons to their chosen barangay or hospital. Proceeds from the first round will also be donated for the benefit of frontliners.
"We are making this competition more meaningful, not only by taking racing to a platform that supports social distancing, but also by extending help to health workers who are in the front lines in our fight against COVID-19. Through this initiative, we are fueling the dreams of aspiring drivers, while also supporting the government's efforts to keep everyone safe and healthy," said Celina Matias Phoenix Petroleum Asst. Vice President for Brand and Marketing.
The Young Drivers' E-Sports Program is open to Filipinos aged 16 years and above. Interested participants can visit Phoenix Petroleum and Tuason Racing Facebook pages and websites for more information.