Search for the next Pinoy Tsuper Hero begins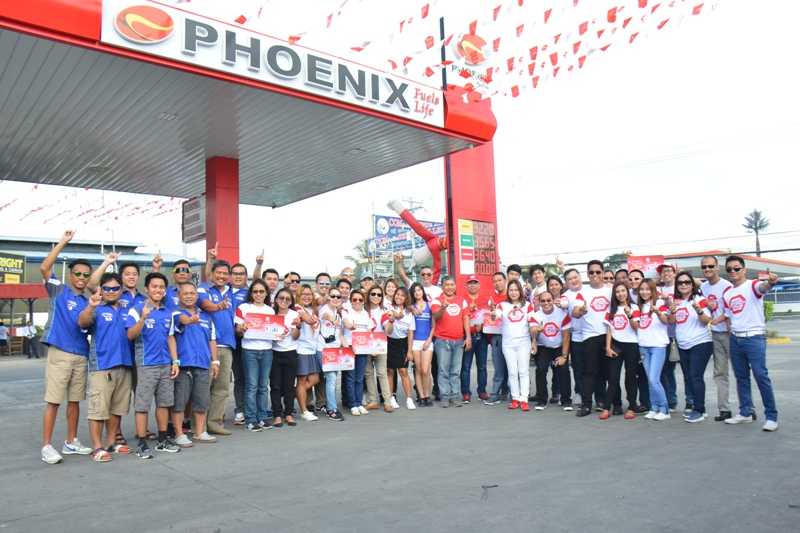 Phoenix Petroleum, in partnership with ABS-CBN Lingkod Kapamilya and Bayan Academy, continues the search for inspiring Filipino drivers who go beyond their call of duty and serve as outstanding role models in the community.
The third season of the nationwide search for the next Pinoy Tsuper Hero kicked off in Davao City with its first batch of nomination caravans, activations, and terminal blitz held on April 19-20, 2017 at selected Phoenix stations. The program is open to all professional drivers.
"We target to visit more cities this year and reach out to more hardworking drivers who deserve to be the next Pinoy Tsuper Hero," said Phoenix Assistant Vice President for Brand and Marketing, Celina Matias. "Through the Pinoy Tsuper Hero, we want to promote driving as a noble profession and uplift drivers by developing them to be role models to their communities."
Grander prizes await the third Pinoy Tsuper Hero. He will be the next official Phoenix Ambassador for one year and will take home P140,000 cash prize, one brand new four-wheel vehicle, P50,000 worth of Phoenix Fuel and lube products, and P1 million worth of Family Accident Insurance.
The nationwide caravan nomination is from April 19 to August 18, 2017 and will go to 22 selected Phoenix stations in Cebu, Bacolod, Iloilo, General Santos City, Zamboanga, Tarlac, Batangas, Pangasinan, Metro Manila, and other key cities.
Pinoy Tsuper Hero 2016 Edwin Escamos visited the launch and nomination caravan in Davao City to encourage and inspire his co-drivers. He shared the valuable experience of the intensive selection process and the personal and skills development trainings during the screening stages.
Finalists will undergo various training and workshops to develop their skills and to instill the importance of values, professionalism, and accountability.
The third season of Pinoy Tsuper Hero continues the search for the most outstanding driver who embodies the qualities of goodness, excellence, honesty, and environment stewardship.