Strong Zero, Horoyoi Peach, and more Japanese faves now available in FamilyMart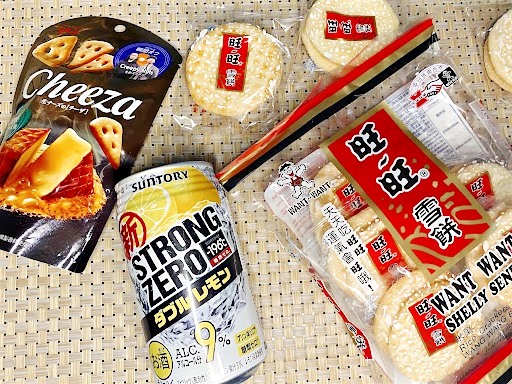 No need to wait until you can travel to Japan or scout for inconspicuous suppliers to enjoy Japanese convenience store favorites, thanks to FamilyMart. Iconic items such as Strong Zero, and Cheeza are now easily accessible across all FamilyMart stores in the Philippines.
"We are so glad to add more Japanese treats to our stores, especially nowadays when travel is still limited. As a brand that originated in Japan, it's only proper that we finally bring in these favorites so that we can delight more Filipinos amid these trying times," shared FamilyMart General Manager Celina Matias.
The local franchise of the convenience store chain from Japan opened the new year by stocking its shelves with new products that Filipinos only used to enjoy when visiting the land of the rising sun. Some of the standout items include Strong Zero, a line of 'chuhai', which is a traditional Japanese liquor; the Suntory Horoyoi range, including the crowd-favorite peach flavor; and Cheeza, triangular cheese crackers with flavors like 'Raw Cheese' and 'Camembert'. Meanwhile, a healthier option comes in Senbei, a savory, oven-baked rice cracker that's ideal for snacking.
Aside from being available in stores for walk-in customers, these new offerings are also available via GrabMart, so even those working from home or simply staying in can enjoy these treats without even having to leave their house. According to Philippine FamilyMart, this is only the beginning as close to more items will be introduced starting next month.
Ms. Matias added, "We're staying true to the brand's Japanese heritage, and introducing to the local market close to a hundred new items in February, so watch out for that!"