LIMITLESS and Coca-Cola bring limitless happiness to VisMin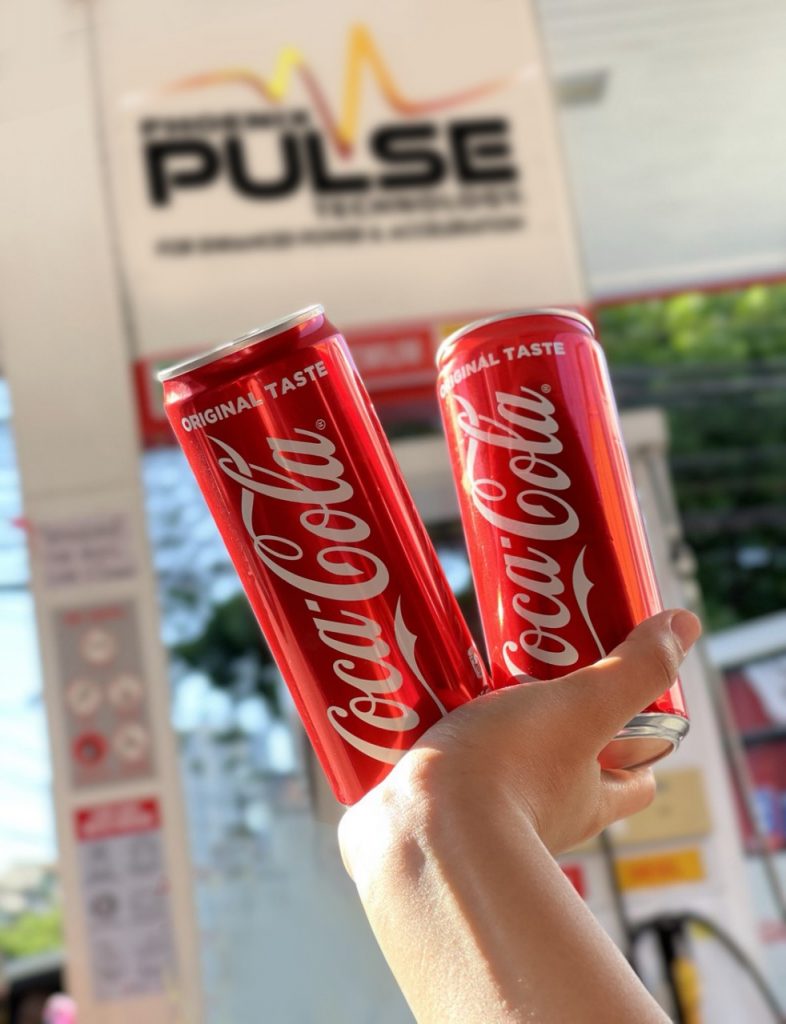 From the success of the initial rollout of the #ShareLIMITLESShappiness promo, more and more people can share happiness as lifestyle rewards app LIMITLESS and Coca-Cola Philippines expand the promo in Visayas and Mindanao.
Starting July 15 until August 15, a total of 55 Phoenix stations and 75 Phoenix SUPER LPG hubs in Visayas and Mindanao will give away free Coca-Cola drinks for every valid transaction.
"We are overwhelmed with the support and success of our first partnership with Coca-Cola. Hence, to reach more of our customers who deserve limitless happiness, and to respond to the clamor of our members, we are expanding this cross-branding promo to areas that were not covered by our initial launch. Through this, LIMITLESS aims to continue offering added value and convenience to its members," LIMITLESS Brand Manager Kenneth Ocampo said.
On top of the peso points earned for every transaction, each minimum of Php 1,000 worth in Phoenix gas-ups, or purchase of any type of 11kg SUPER LPG through the LIMITLESS Home Delivery option, will earn customers two free 325ml cans of Coca-Cola Original Taste.
The freebies can be redeemed at participating stations by presenting the QR code of the digital coupon earned. For Phoenix SUPER LPG transactions, the free drinks will be given during the delivery or pick-up of the product.
"We would like to thank our customers who have supported our promo with LIMITLESS. We are glad to announce that sharing of limitless happiness in this trying time will continue for another month, this time, covering more areas in the country," Coca-Cola Beverage Philippines, Inc. National Key Accounts Director Ma. Cynthia Du said.
In May, LIMITLESS and Coca-Cola Philippines partnered for a Luzon-wide promo where almost 150,000 cans of Coca-Cola Original Taste were given away for free through 75,000 qualified transactions.
The promo is the first cross-branding collaboration of LIMITLESS in its attempt to add more value to its members.
"I would like to congratulate both LIMITLESS and Coca-Cola for the success of their partnership. Phoenix is proud to be part of this timely promo. With our common goal of providing more value to our customers, Phoenix is also, once again, offering its touchpoints as bridging sites for this initiative. We hope that this collaborative effort will inspire more brands to partner up, and offer added value to people," Phoenix Petroleum Vice President for Integrated Marketing and Strategies Celina Matias said.
Launched last year, LIMITLESS is a lifestyle rewards program that introduced digital vouchers which can be purchased, sent as gifts, and redeemed through the app. The platform now has over 145,000 registered users in the country with a growing list of partner merchants.