Over 17,000 discounted vouchers sold in 24 hrs during LIMITLESS 'Freedom Sale'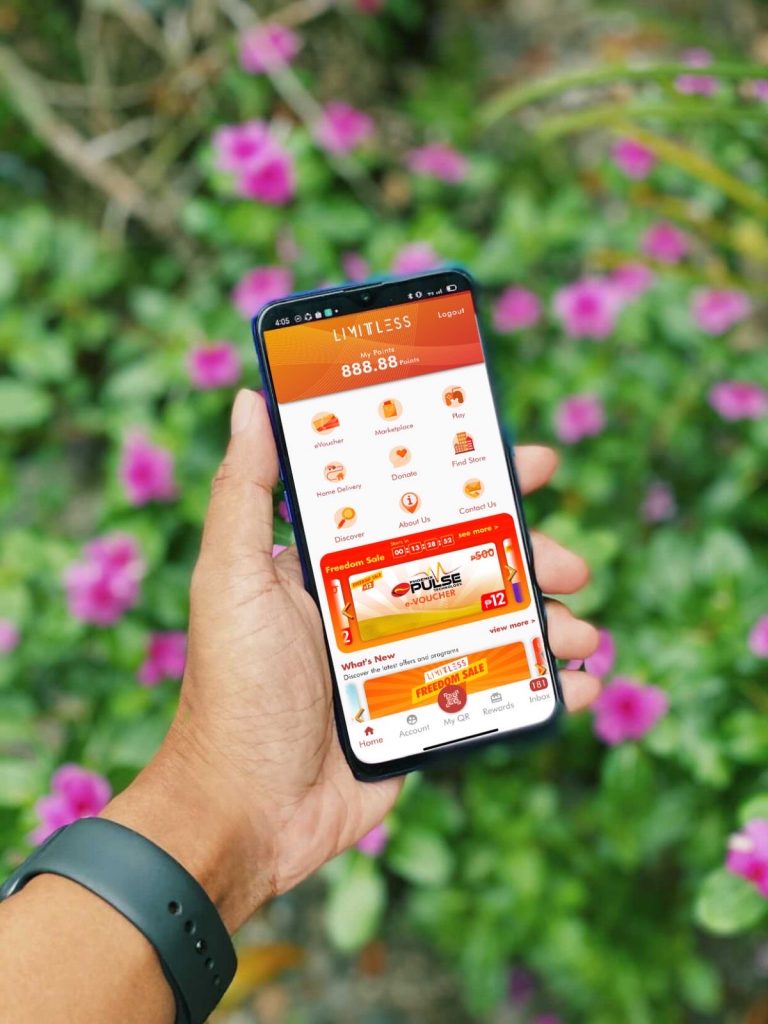 Lifestyle rewards program LIMITLESS sold 17,300 discounted digital vouchers during its Freedom Sale held on its app on June 12, 2021, Philippine Independence Day, which also happened to be the brand's first anniversary. Vouchers worth P100 and P500 applicable towards purchase of Phoenix fuel, Phoenix lubricants, Phoenix SUPER LPG, FamilyMart products, and Autoworx Plus services were sold at the discounted price of P12 during the one-day-only promo.
Five days prior to the sale, the promo was announced through media releases, online posts of LIMITLESS and its partner brands, and social media posts of influencers.
The sale started at 12 midnight with thousands of vouchers sold in a matter of seconds according to LIMITLESS brand manager Kenneth Ocampo. "The response of customers was so overwhelming that we decided to add more volume than originally planned. People were really eager, so the vouchers made available on the app were replenished throughout the day to give chances to more LIMITLESS members," Ocampo said. He revealed that over P3 million worth of vouchers were sold during the promo.
One of the customers who we were able to avail of the discounted vouchers is Lerilyn Aspeli, a 32-year old BPO employee from Bocaue, Bulacan. "I had fun with the LIMITLESS Freedom Sale. I participated in the sale because I found it affordable, reasonable, and useful," Aspeli said. "I bought fuel and FamilyMart vouchers because those are necessary for me and my family. My husband is a delivery rider. The vouchers will help us save a lot in terms of fuel expenses," she added.
With the surge of app users racing to complete transactions, some customers realized early on that time and patience were needed to take advantage of the discounts. Some also had to do multiple transactions as only five pieces of every voucher type were allowed per check-out, wherein payment is via GCash or Grabpay.
"I knew from the start that I would have to spend the whole day waiting for all the replenishments, so I got how the system works. It was one heck of a sale. I had P2,000 in my GCash account. After the sale, I still had P400 left, and got tons of vouchers. I was able to get P12,500 worth of vouchers and still want more. Thank you, LIMITLESS, for this awesome sale," said Kiara Ocampo, a 27-year old occupational therapist from Las Piñas City.
LIMITLESS now has over 141,000 members nationwide, and a similarly growing network of partners. Aside from exclusive discounts and promos, the program also offers rewards through points, which can be applied towards future purchases at partner merchants. The app can be downloaded for free on the Apple App Store, Google Play Store, and Huawei App Gallery.