PNX Petroleum Singapore strengthens ASEAN network, signs partnership with Brunei company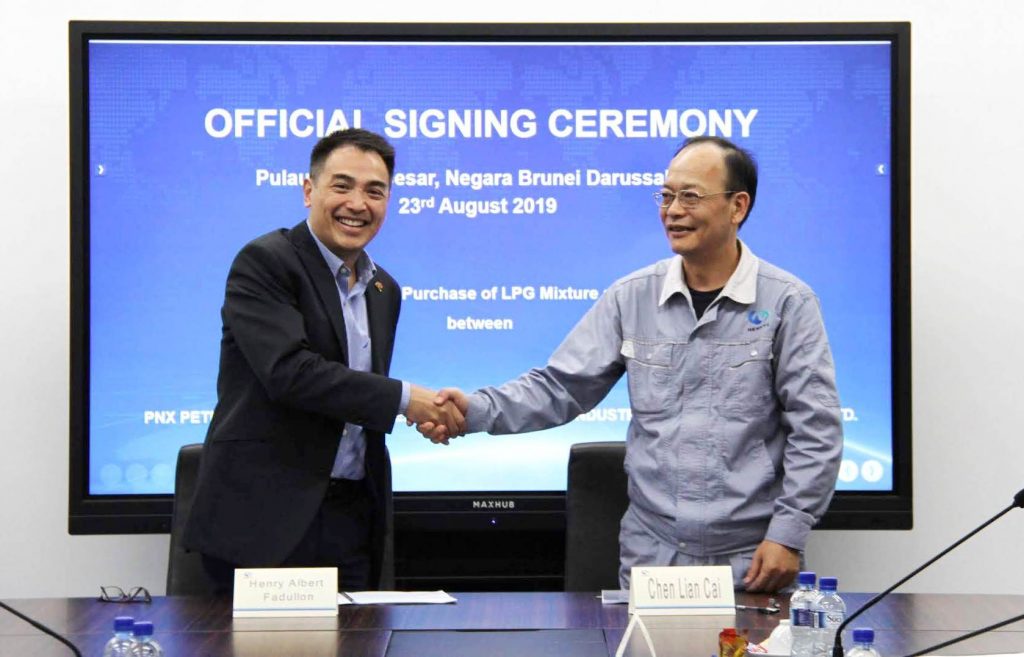 In a strategic move to strengthen its network, PNX Petroleum Singapore Pte. Ltd., a wholly-owned subsidiary of Phoenix Petroleum Philippines, Inc., recently signed a partnership with Singapore-based Hengyi Industries International Pte. Ltd. (HYII) for an LPG offtake venture in Brunei.
The partnership, signed by PNX Petroleum Singapore Pte. Ltd. Director Henry Albert Fadullon and HYII Director Chen Lian Cai, will allow PNX to offtake LPG from Hengyi Brunei refinery's future production. The offtake agreement is expected to start within the year as PNX recently acquired PNX Conqueror—the company's first pressurized LPG carrier with 2.5kT capacity, along with a long-term charter of Chelsea, another large pressurized vessel with 4.6kT capacity, in preparation for the venture.
"As we continue to expand the brand internationally and establish strong connections with complementary businesses from neighboring countries, we are relentless in forging ties with companies like HYII to be able to provide quality products and services to more and more communities. With another milestone partnership, we are optimistic and excited about the future of this project as it opens new opportunities and possibilities for growth and progress for both companies and countries," Fadullon said.
With the proximity of the two countries, the partnership is expected to improve the Philippines' overall supply situation as Brunei would only need a day to deliver its supply to the country. The venture would also beef up Phoenix's petroleum source from its usual suppliers—China, Vietnam, Korea, and Middle East, among others.
Since early this year, Phoenix Petroleum subsidiaries have been growing its LPG business. In March, Phoenix LPG Philippines, Inc. (PLPI) launched the 'Sarap Pala Magluto' nationwide campaign for Phoenix SUPER LPG and started opening Phoenix SUPER Hubs in different parts of the Philippines. PNX Energy International Holdings Pte. Ltd., meanwhile, recently entered the Vietnam LPG market through the establishment of Phoenix Vietnam Pte. Ltd.. The latest LPG venture in Brunei is expected to support Phoenix's LPG expansion in both the Philippines and Vietnam.