Vitto Marquez wins Phoenix PULSE Young Drivers' Program Celebrity Showdown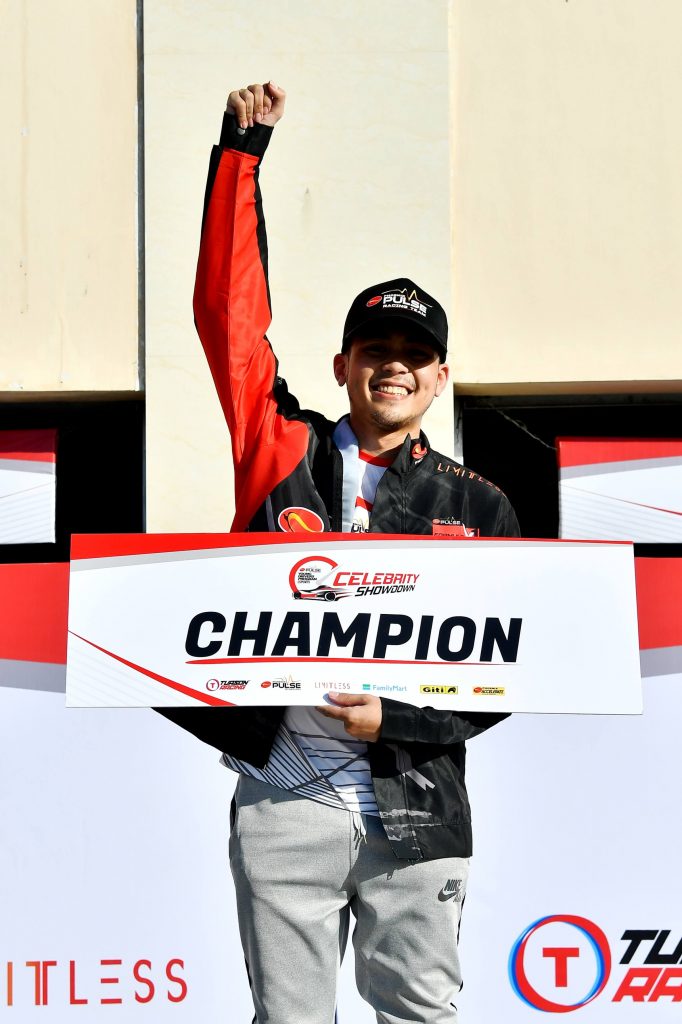 After weeks of thrilling online and on-track games, actor and Hashtag member Vitto Marquez emerged as the winner of the first Phoenix PULSE Young Drivers' Program – Celebrity Showdown.
Beating seven other celebrity racers, Vitto officially joins the Phoenix PULSE Racing Team as its first member that is set to compete for the Phoenix PULSE Formula V1 Virtual Cup.
"I am expecting myself to win, syempre dapat gano'n talaga lagi kapag nasa competition ka. Kahit anong sport, kailangan gano'n mindset mo. You should always push yourself to the limit. So I gave my all, and I was rewarded," actor Vitto Marquez said.
As the winner, Vitto also gets over Php 200,000 in prizes; Php 30,000 worth of Giti Tires, Php 20,000 worth of LIMITLESS points, Php 10,000 worth of Phoenix fuel e-vouchers, and Php 150,000 worth of FamilyMart products for his chosen community pantry beneficiary.
"We would like to congratulate Vitto for winning the first Phoenix PULSE Young Drivers' Program – Celebrity Showdown. We are glad that despite the pandemic, we were able to provide a platform for celebrity e-sports enthusiasts and racers like him to showcase their talent that fans don't normally see on TV. Through this program, we hope that we can inspire more Filipinos to try and support the e-sports and racing industries in the country," Phoenix Vice President for Integrated Marketing and Strategies Celina Matias said.
The five-episode competition aired the battles among celebrities and influencers who faced seven challenges with categories that included online drag race, tire change, go kart, online dirt race, slalom, Formula V1 virtual race time trial, and the Formula V1 virtual race.
"We would like to thank all the celebrities that took our challenge, and joined the competition. Along with Phoenix Petroleum, we will continue to create opportunities for young Filipinos to show and hone their interest and skills for e-sports. The Phoenix PULSE Young Drivers' Program will be back for more exciting games and thrilling challenges," Tuason Racing CEO and Founder JP Tuason said.
A program created by leading independent oil company Phoenix Petroleum in partnership with Tuason Racing, the Phoenix PULSE Young Drivers' Program is an annual search for the new Phoenix PULSE e-sports driver who will be part of the Phoenix PULSE Racing team.
This year, the program launched the Celebrity Showdown made possible through Phoenix Petroleum, Tuason Racing, GITI-Tires, FamilyMart, and LIMITLESS, with special thanks to Peugeot Philippines, Apex Sim Racing, and the Clark International Speedway.