LIMITLESS and Nissin to share warmth to customers with special promo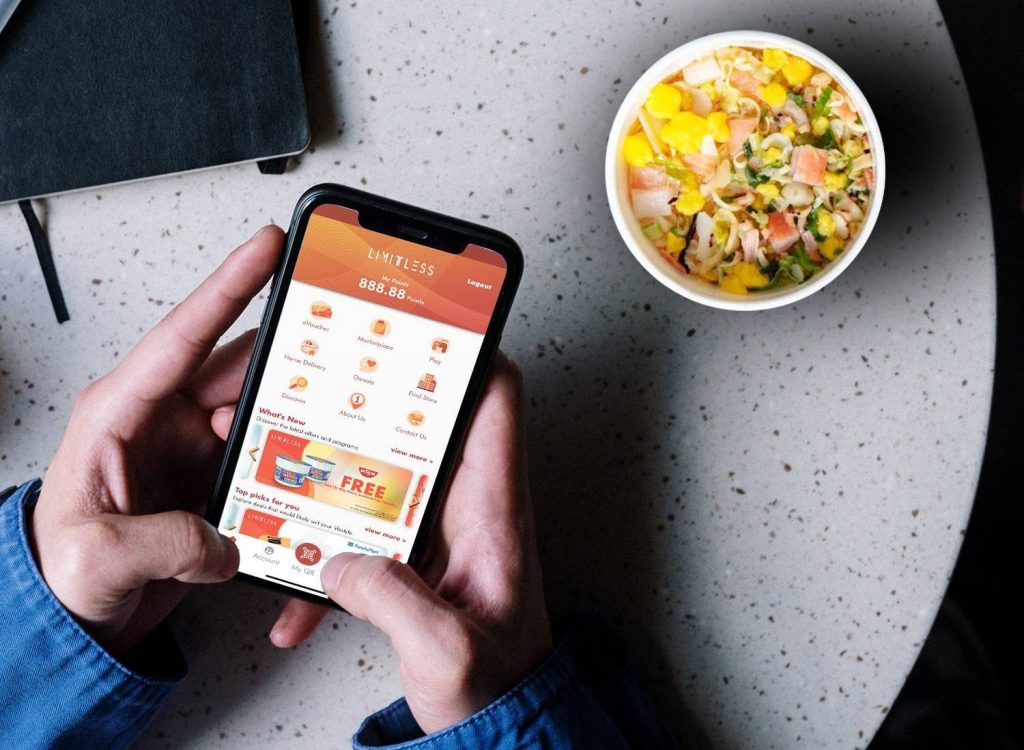 Coming from the success of its two cross-brand promos, lifestyle rewards app LIMITLESS is bringing warmth to its members this month as it partners with another brand for a special seasonal treat. This time, it's Japanese instant noodles purveyor, Nissin.
Through the #shareLIMITLESSwarmth promo, LIMITLESS app users with a minimum spend of Php1,000 fuel purchase at participating Phoenix stations, or a minimum spend of Php 500 at participating FamilyMart stores, or a minimum spend of Php 1,000 on services at participating Autoworx Plus shop, will receive a free LIMITLESS Nissin e-coupon that can be redeemed for two free 40g Nissin Seafood Cup Noodles. Users that will purchase any type of 11kg Phoenix SUPER LPG via the Home Delivery option on the LIMITLESS app, meanwhile, will receive their freebies upon delivery.
"This month, LIMITLESS hopes to share warmth and comfort to our growing list of members. Aside from the usual reward points and discounts that they may earn while using the app, we want to add more value to every peso they spend," LIMITLESS Brand Manager Kenneth Ocampo said. "In our past cross-brand promotions, we received overwhelming support and positive feedback from our members. We are very excited to partner with yet another big, international brand like Nissin as it has been providing warmth to many Filipinos for years."
LIMITLESS users in Luzon can get their free Nissin vouchers from a total of 319 sites including 185 Phoenix stations, 48 FamilyMart stores, 81 Phoenix SUPER LPG hubs, and five Autoworx Plus shops. The promo will end on November 15, 2021, while redemption of vouchers can be done until January 15, 2022.
"We, at URC, are so grateful to be partnering with LIMITLESS because it allowed us to reach more of our dear customers who have always been our Nissin CUPartner sa saya at sa sarap. Because of this program, you can now power up, all day, every day! Thank you for your warm support and overwhelming response!" Universal Robina Corporation National Key Account Director Cherrylyn Moran said.
"We are more than happy to be part of a promo that benefits the customers, especially during this time. Phoenix has always been working on providing products and services that will enable us to achieve our goal of becoming an indispensable partner to the people that we serve. With LIMITLESS and Nissin, we are here to show that we are more than willing to collaborate with other brands to bring better value-added services to our customer," Phoenix Vice President for Integrated Marketing and Strategies Ma. Celina Matias said.
Earlier this year, LIMITLESS partnered with Coca-Cola and Shakey's Philippines for a similar cross-brand promo which offered more benefits and special freebies to its members.