LIMITLESS gives away free DITO SIM cards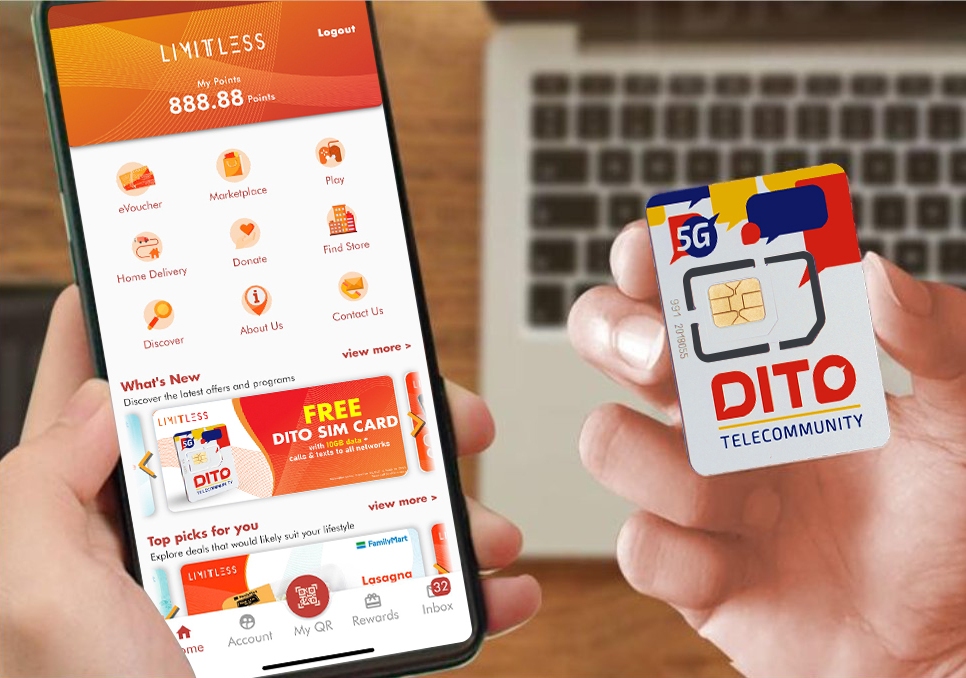 For a limited time only, app-based lifestyle rewards program LIMITLESS is giving away free DITO sim cards to its members. With the #CelebrateLIMITLESSconnection promo, LIMITLESS account holders will be rewarded with a free DITO SIM card with 10GB of mobile data, plus calls & texts to all networks, for valid purchases at participating merchants from December 15, 2021 to January 31, 2022.
"This holiday season, we want to treat our members to even more perks and rewards. With this partnership with DITO, even with the quarantine restrictions still in place, and safety concerns remain prioritized, LIMITLESS users will still be able to connect with loved ones, which is really what the Yuletide season is about," said LIMITLESS Brand Manager Kenneth Ocampo.
There are several ways to get a free DITO sim card with LIMITLESS. Customers can take advantage of the promo through a minimum fuel purchase of Php 1,500 using LIMITLESS at participating Phoenix stations, by ordering any type of Phoenix SUPER LPG 11kg tank and content via the LIMITLESS Home Delivery button, through a minimum purchase of Php 700 using LIMITLESS at any participating FamilyMart store, and by availing of any service for vehicles (less than 6 wheels) worth at least Php 1,800 using the app at participating Autoworx Plus Service Centers.
Customers only need to present their LIMITLESS QR code upon transaction to redeem the free item, as well as earn peso points. Aside from the SIM card, each valid transaction also earns the customer one e-raffle coupon for a chance to win prizes, including smartphones and vouchers.
"We at DITO are always on the lookout for partnerships that will allow more Filipinos to gain access to and avail of our value-for-money products and services. Through this partnership with LIMITLESS, users can enjoy their go-to online activities and connect with their loved ones during the holiday season with DITO's 10GB of mobile data, and calls and texts to ALL networks," said DITO Chief Commercial Officer Evelyn Jimenez.
For the full mechanics of the promo, visit the LIMITLESS Facebook page.
Downloadable for free, LIMITLESS is a lifestyle rewards program that was launched last year. It has since garnered over 200,000 members, and has partnered with several brands including Coca-Cola and Shakey's.