Rhian Ramos goes back to the race track for the Phoenix PULSE racing team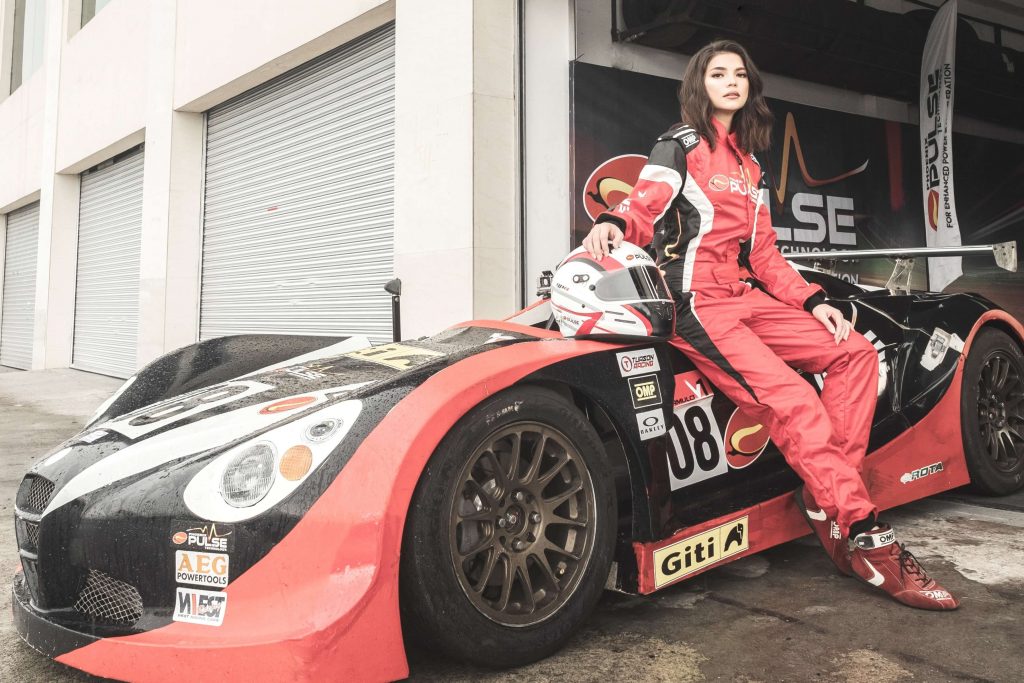 Actress and Phoenix Petroleum brand ambassador Rhian Ramos is going back to the race tracks for the 4-hour Endurance Formula V1 Race of the Tuason Racing Track Day happening on November 16, 2019 at the Clark International Speedway in Pampanga. Rhian joins Phoenix PULSE Young Drivers Raffy Rabe, Tara Laconico, and Patrichk Dela Rosa as part of the Phoenix PULSE racing team.
"This is my first time competing with Formula V1. I just expect to learn a lot from this race. I've also never had the experience before of sharing a car with other teammates, so it's going to be interesting turning this into a team sport," Rhian said. "Phoenix has helped me by supporting me through this whole learning experience. It's become a very fun, enjoyable, and educational experience for me," she added.
Rhian also stated that the game plan is to make sure that the car lasts long, so there is a need to take care of and connect to it. As for her teammates, she stated that whatever happens, there should be no blaming anyone, and even expressed her admiration for her co-racers, saying, "They're young but they're very talented, and I would hope to be like one of them."
Rhian previously joined the Vios Cup and other competitions including Expert B Class of the 2015 Philminiracers series where she placed 1st runner up. It will be Rhian's first time behind the wheel for a Formula V1 race, for which she has been practicing with the assistance of the Tuason Racing School.
One of Rhian's co-racers is Patrichk Dela Rosa, the youngest driver in the team. He was a finalist in the Phoenix Young Driver's Program and the Philippine GT Driver of the Year in 2016 and 2017. Tara Laconico, a 15-year old karting prodigy who qualified for the Sodi World Finals last year, also joins the team. Lastly, the group is completed by Phoenix Young Driver's Program champion and the team's current Formula V1 AM Class driver, Raffy Rabe whose past experiences consist of the quick Flat Out Race Series and Touge Battle events.
The Phoenix PULSE racing team will be competing against Obengers, TRS, Giti Racing, Frontrow, Fourth Floor Racing, Growl-Thule, Partspro, John Diego Team, One Formula Racing, and Cleanfuel in the 4-hour Endurance Formula V1 Race. The day kicks off at 7 AM upon arriving in Clark for the orientation, followed by the Supercar Track Day sessions at 9 AM and 11 AM. The endurance race is slated in the afternoon starting at 1 PM. During the event, FamilyMart will provide coffee and pastries to racers. Meanwhile, attendees will be treated to other event activities and attractions, including the Virtual Racing Challenge, cars on display, and a kiddie carting area.