LIMITLESS gives free COVID-19 insurance to new members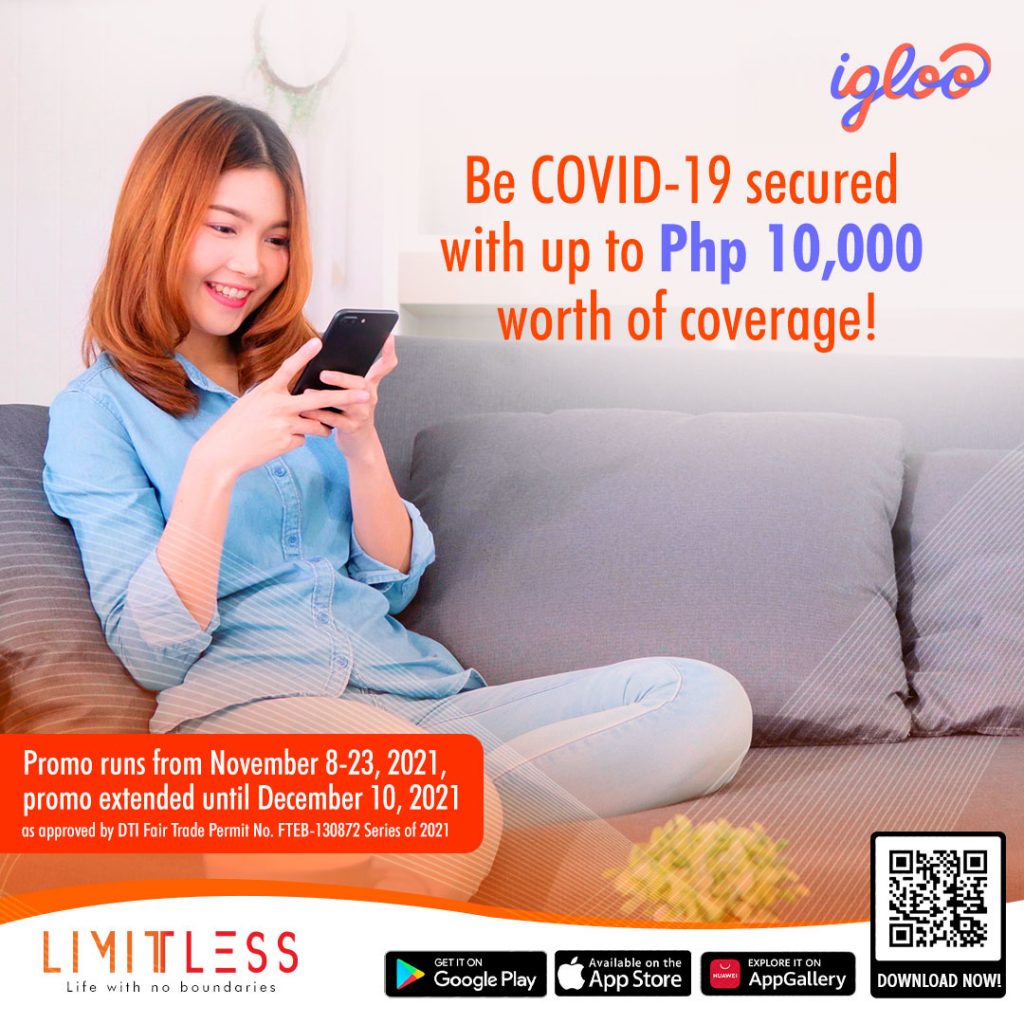 Offering added protection amid the pandemic, digital lifestyle app LIMITLESS has partnered with insurtech provider Igloo to provide free COVID-19 insurance to the app's newly registered members.
Through the partnership, new users who downloaded the app, and created and verified their LIMITLESS accounts from November 8 to December 10 will be entitled to a two-month COVID-19 in-patient treatment benefit of up to Php 10,000.
To avail of the free insurance, new members must fill out and submit the Igloo form that will be sent separately to their LIMITLESS-registered email after signing up on the app. The form must be completed within 25 days after receipt of the email. Igloo will send the confirmation email along with the COVID-19 insurance policy after verification.
This year, LIMITLESS partnered with other leading brands in the country to provide added value to its members, and encourage them to shift to contactless transactions via the app in exchange for perks and benefits. The brand has, so far, partnered with Coca-Cola Philippines, Shakey's Philippines, and Nissin for different cross-brand promos.